It's December, which means the holiday season is here again. Over the years there have been many funny Christmas movies, so there is no shortage of that genre of films. Whether you prefer a good dose of romance in your holiday films or you like to let the kids take the lead in comedy movies, there are many Christmas flicks that will keep you laughingand entertained until the new year.
Here's a list of movies that you shouldn't miss if you want to roll with laughter on Christmas.
Elf (2003)
The movie came out almost two decades ago, but it's still loved by many. In the film, Will Ferrell plays Buddy the Elf. He is a human who was raised in the North Pole. Then he goes in search of his birth father in New York City. His hilarious performance has led to many memes, and his face has been emblazoned on several Christmas sweaters, according to Elle magazine.
Love, Actually (2003)
Also released in 2003, "Love, Actually" features stars like Hugh Grant, Emma Thompson, Keira Knightley and late actor Alan Rickman. Fans continue to revisit the film every holiday season for the heartwarming characters and hilarious moments apart from unbridled romance.
The Holiday (2006)
It's another movie full of romance and laughter. In the movie, England-based Iris (Kate Winslet) and California-based Amanda (Cameron Diaz) agree to swap their houses for the holidays. Both the ladies are fleeing romantic failures, but they are not ready for the potential romance that they might find during house swap. Jack Black and Jude Law add to the humor and romance in the film, making "The Holiday" the perfect festive movie.
Falling for Christmas (2022)
This new film has Lindsay Lohan, who plays a recently engaged heiress. She experiences amnesia after a skiing accident and finds herself being helped by a local bed and breakfast owner and single father, played by Chord Overstreet.
Home Alone (1990)
Christmas is incomplete without this movie starring Macaulay Culkin, who became an international superstar after playing Kevin in "Home Alone." His family accidentally flies out for the holiday season without him, and then comic things happen when the boy finds himself defending his house from two thieves, played by Joe Pesci and Daniel Stern.
Home Alone 2: Lost in New York (1992)
Christmas films generally don't get sequels, but "Home Alone 2: Lost in New York" came out in 1992, and turned out to be as good as the original. In this film, Kevin manages to lose his family at the airport after he boards a flight to New York. His family, on the other hand, ends up in Florida. He manages to get a room at the Plaza Hotel, and then meets the Sticky Bandits again.
Jingle All the Way (1996)
Action star Arnold Schwarzenegger lists all seven of Santa's reindeer while running through snowy streets and dodging his rival Turbo Man enthusiast, portrayed by Sinbad, in the comedy. With slapstick humor, and a twist ending in this holiday film, it is worth every smirk and giggle, according to Harper's Bazaar.
Dr. Seuss' How the Grinch Stole Christmas (2000)
The animated "Grinch" special, based on Dr. Seuss's classic story, arrived on TV screens in 1966 and has been a must-watch since then. Giving it a comic twist is Ron Howard's reimagined holiday gem, starring Jim Carrey. The comedian slips into the mean one's fuzzy shoes to bring the children's tale to life.
A Christmas Story (1983)
The 1940s-set family comedy is a festive story about a child who spends the season rattling off to anyone who will listen that he wants a Red Ryder BB gun from Santa.
A Very Harold & Kumar Christmas (2011)
In this comedy, the titular characters go on a foggy adventure. It is over the top and probably inappropriate, but a joy to watch during holidays.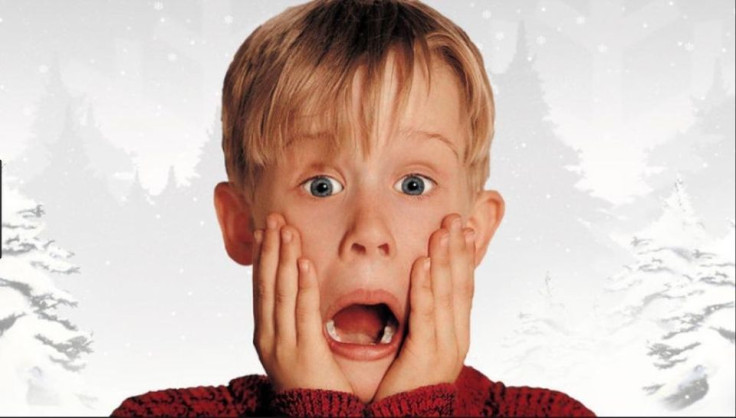 © 2023 Latin Times. All rights reserved. Do not reproduce without permission.