A woman who is facing murder charges for the killing of an aspiring musician in Ohio stated on a record released on Friday, March 4, that the man had previously raped her and that she had vowed vengeance against the man.
Thirty-one-year-old Chelsea Perkins, who was arrested and charged with murder for the March 6, 2021 killing of Matthew John Dunmire, was found to have filed a complaint at Virginia Beach in March 2017 alleging that Dunmire had sexually assaulted her, according to the Daily Beast.
"[The] investigators there, during their subsequent investigation, did not feel that there were—they could go forward with a prosecution, so Matthew was not prosecuted for the alleged rape of Chelsea," FBI Special Agent Gregory Craig said.
Perkins has reportedly been harboring a grudge against Dunmire for the alleged rape, and social media searches by police officers have found that Perkins had hoped that Dunmire would be punished in some way for the alleged sexual assault that happened to her.
"He will get his someday…" she reportedly commented on social media, before a friend commented back, "Yes he will. Karma is an evil bitch."
Perkins reportedly went to Ohio to meet up with Dunmire, spending the night together before Perkins took Dunmire to a butterfly sanctuary in the Cuyahoga Valley National Park and shot him to death. She then hid his body in a nearby cemetery where it was found over four days later, a U.S. Attorney's Office report said.
Dunmire himself was trying to stop his drinking addiction when he was shot, and he reportedly had to assuage his girlfriend after spending the night with Perkins, saying that he was not sleeping with her and he did not have sex with her while spending the night together.
Perkins, after leaving Dunmire's body, tried to erase her social media interactions with Dunmire, and she allegedly drafted a suicide note stating that he had killed himself for his crimes before thinking better of it and deleting the note.
"If you are reading this, it is too late. I'm sorry I beat you, and I raped a couple of chicks years ago. I am a shitty person and paid for my sins with blood. I've decided to leave this cruel world. Sorry I didn't warn you first," the note allegedly read.
If convicted for Dunmire's murder, Perkins faces a life sentence in prison. She has not made any claim denying her involvement in his murder.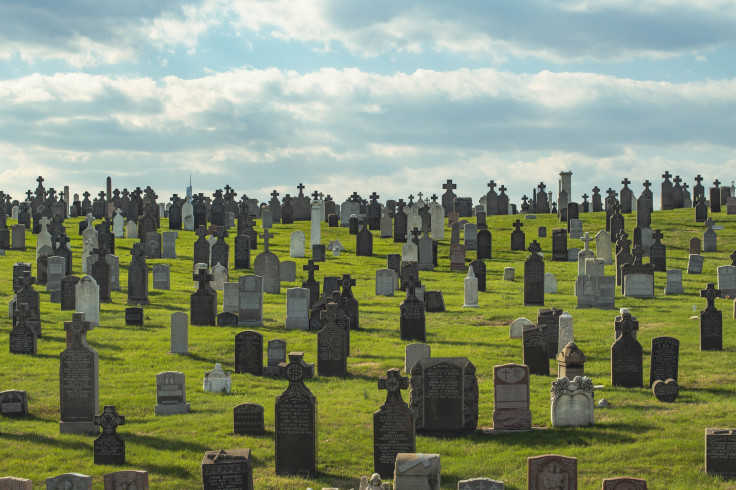 © 2023 Latin Times. All rights reserved. Do not reproduce without permission.