A prison riot in Colombia on Tuesday has left at least 51 people dead and dozens injured when a fire broke out as the inmates were holding a protest in the facility located in Tulua, Valle de Cauca, in Colombia. Authorities were able to contain the prisoners although the fatalities were described as deaths resulting from attempted efforts to escape.
According to The Guardian, the situation stemmed from prisoners' protest during the night and a riot had ensued with inmates lighting up mattresses that then it turned into a full-blown chaotic blaze. The head of the national prisons agency, General Tito Castellanos said the blaze was part of the escape attempt, but authorities are still investigating if the riot was a plot to provoke and used to cover up another situation.
Reports are still unclear if all the fatalities were prisoners or if any inmates were able to escape during the riot. Firefighters and ambulance services responded to the scene when the fire broke out around 01:00 local time. The entire prison block was engulfed by fire and smoke which housed about 180 inmates. Prison guards used fire extinguishers to prevent the fire from getting out of control and managed to evacuate most of the inmates in the prison block however, 51 perished in the fire with some 30 individuals injured.
"We regret the events in the prison in Tulua, Valle del Cauca," outgoing Colombian President Ivan Duque said. "I am in touch with General Tito Castellanos and I have given instructions to carry forward investigations that allow us to clarify this terrible situation," he added.
Castellanos assured that the incident will be investigated along with the rest of the facility. A special commission is being sent to probe the incident. This particular prison facility was built to house 81,000 however, it has become home to 97,000 convicted felons. All of Colombia's 132 jails are said to house the same number of inmates with some currently holding up to 122,000 prisoners. Colombia's prisons are highly overcrowded and some had to be released during the Covid pandemic lockdown after more than 20 prisoners died during an earlier protest in 2020 brought on by the current situation and conditions in these facilities.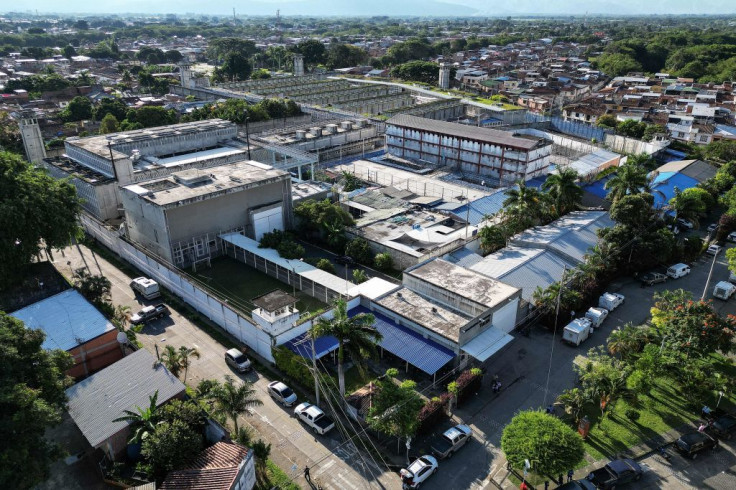 © 2023 Latin Times. All rights reserved. Do not reproduce without permission.