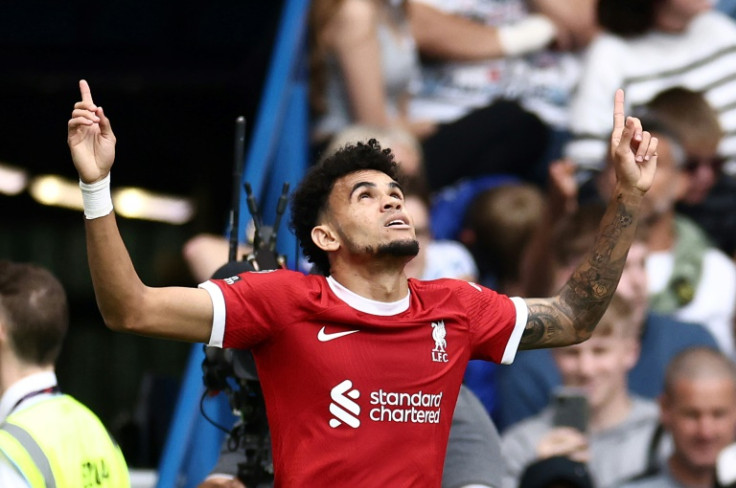 Colombian national soccer team striker Luis Díaz's father, Luis Manuel Díaz, has been kidnapped by the guerrilla group, National Liberation Army, the government revealed Thursday.
The National Liberation Army, also known as ELN, kidnapped the Liverpool club player's father over the weekend.
The government's peace delegation shared that it was "officially aware" of the fact the kidnapping had been done by a unit of ELN, and was negotiating with the insurgency group, AP News reported.
Otty Patiño, who was leading the peace delegation, said the government demanded ELN release Luis Manuel Díaz, while adding the group was "entirely responsible for securing his life and integrity."
The authorities haven't revealed if the group has made any demands for Luis Manuel Diaz's release.
The Colombian footballer's parents were kidnapped from a gas station in Barrancas, which is a small town in the Department of La Guajira.
However, Díaz's mother, Cilenis Marulanda was saved from the armed men within a couple of hours by the police by blocking the town with 40,000 people.
The police have announced a $48,000 reward for anyone who shared information about Diaz's father.
Díaz was a 26-year-old footballer who played for Liverpool in the English Premier League, apart from the Colombian national team. He became a part of the English Premier League by signing a deal worth $67 million.
Díaz didn't appear for Liverpool's match against Nottingham Forest on Sunday, and his fellow players expressed their solidarity by holding his jersey on the pitch.
Colombia has been dealing with kidnapping issues for several decades now. Many high-profile kidnappings took place in the 1980s and 1990s by various insurgent groups including ELN, the Revolutionary Armed Forces of Colombia, and other criminal groups.
Aside from Colombian citizens, these groups also kidnap government officials and foreigners for money, political influence, and to capture territories.
The kidnappings may have reduced, compared to the 80s and 90s era, but it has not stopped completely. In the early 2000s, the kidnapping rate was 3.4 cases per 100,000 people. It dropped to 0.6 cases per 100,000 people in 2018, as per Knoema.
© 2023 Latin Times. All rights reserved. Do not reproduce without permission.