A Colorado couple had a lucky scrape with death after their adventure on a hot air balloon ride led them to crash twice near Waterton Canyon during their anniversary celebration on Sunday morning.
According to sweethearts Michael and Melonie Lombardi, they decided to wait for some 45 minutes before going for a balloon ride on Sunday, lifting off from Chatfield Reservoir's launch pad, CBS42 reported. They said they were unsuspecting that the weather would become an issue for the much-anticipated ride with four others in the basket.
However, just 15 minutes into their ride, the balloon's pilot then notified the group that they would be making a hard landing, which saw the balloon crash twice near Waterton Canyon.
A "strong gust of wind" is believed to have caused the hard landing, according to the Jefferson County Sheriff's Office.
Just a few miles away from the couple, another hot air balloon has been spotted crashing near the swim beach at Chatfield Reservoir. It prompted terror for the couple, who feared their landing would also most likely result in what they had witnessed, KDVR noted.
The Lombardis were submerged underwater for some 20 to 30 seconds following the hard landing. They said they were in the front of the basket as it plunged into the water, trapped under the weight of other passengers who fell atop them.
Colorado Parks and Wildlife and South Metro Fire Rescue were deployed to the crash site. Three of the balloon's six passengers were then rushed to the nearby hospital for treatment, sustaining non-life-threatening injuries.
The couple was well enough to drive themselves to the hospital, where the wife was assessed for a broken bone in her wrist while the husband was referred to an orthopedic surgeon to have his knee checked.
The Lombardi husband suspected they were going at least 70 miles an hour across the water before they fell, according to Fox News.
"I didn't think we were supposed to go that fast. Didn't seem right at all," he said. "Hitting the water was like being dropped from something onto concrete. Going so fast, just an abrupt stop. It was like hitting a brick wall."
The couple remains grateful they survived Sunday's nearly fatal ordeal. However, it made them realize that they should have never lifted off in the first place given the weather concerns. The Lombardies are urging other adventure seekers to prioritize their safety at all times.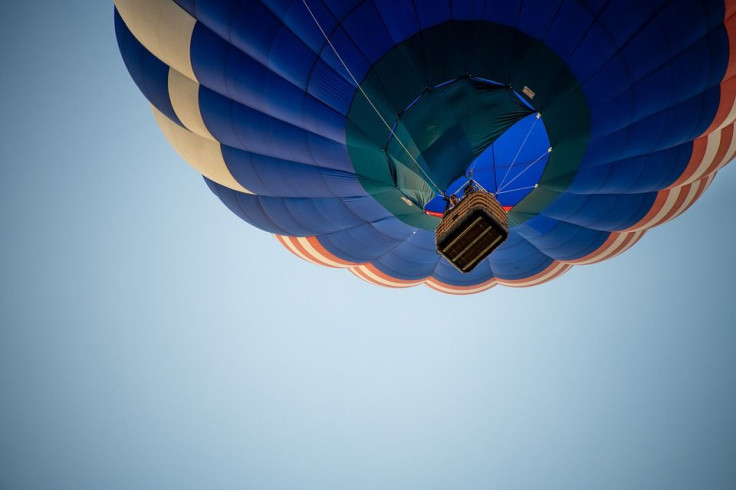 © 2023 Latin Times. All rights reserved. Do not reproduce without permission.