Police in Okazaki, Aichi Prefecture, nabbed a man onboard a passenger train after he reportedly proclaimed he had tested positive for COVID-19, a move that he thought would allow him to sit comfortably and alone in one of its carriages.
According to authorities, the 20-year-old suspect, Haruki Kitajima, who ironically turned out to have apparently truly contracted the virus, is accused of forcible obstruction of business after causing a scene that prompted the local rail service in central Japan to grind to a halt on Jan. 8, leading to his arrest.
The Mainichi reported that just after 10 a.m. on Saturday, Kitajima yelled "I have COVID!" at another passenger, who was about to sit next to him on the rapid service train headed from JR Toyohashi Station to Okazaki Station.
His insistence of being a COVID-19 patient caused the passengers to complain to station staff members, who then decided to temporarily halt train operations at Okazaki Station for 15 minutes.
Shortly after the incident, Aichi Prefectural Police's Okazaki Police Station officers rushed to the scene wearing protective medical gear after receiving an emergency call. A PCR test administered would later confirm Kitajima had the coronavirus.
Investigations would then reveal that the suspect had no COVID-19 symptoms and that he had not gotten any COVID-19 tests to prove he tested positive or negative for the virus when he boarded the train.
When questioned by police, Kitajima vehemently denied he had forcibly obstructed business, insisting he simply "[d]idn't want the other passenger to sit next to me during these pandemic times," according to Japan Today.
The incident came a month after bookings for both bullet and express train services during the year-end and New Year holiday in Japan soared 81 percent from a year earlier.
While the figure still represents a 40 percent decline from the pre-pandemic level of 2019-2020, Japan Railway operators said the move signaled the easing public concerns about the coronavirus pandemic per Kyodo News.
Authorities added it would also be marked as evidence that the economic and social activities in the country are rebounding following the lifting of the state of emergency declarations in Tokyo and other densely-populated cities in September.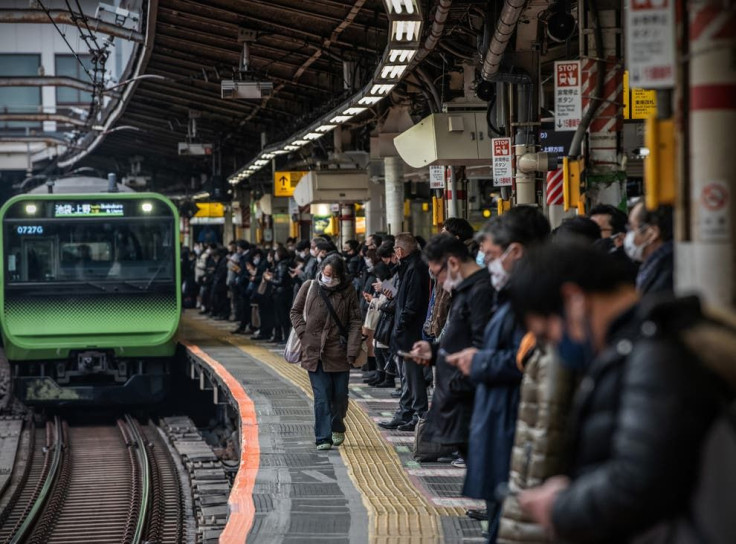 © 2023 Latin Times. All rights reserved. Do not reproduce without permission.