Aware that his approval rating and efficiency are dropping, Japanese Prime Minister Yoshihide Suga announced that he will be stepping down and not seek re-election as ruling Liberal Democratic Party (LDP) president this month.
Suga has been struggling since taking over from Shinzo Abe in September. Abe stepped down citing health reasons.
Suga took over but has been struggling to balance his time addressing the COVID-19 situation as well as other needs of the country. His approval rating has dropped below 30% as the nation continues to struggle with the pandemic situation.
The decision comes not long after Suga was able to stage the 2020 Tokyo Olympics and holding it under a different setup. Regardless, the 72-year-old politician prefers to focus on addressing the COVID-19 situation above anything else.
"I want to focus on coronavirus response, so I told the LDP executive meeting that I've decided not to run in the party leadership race," Suga said. "I judged that I cannot juggle both and I should concentrate on either of them."
When word got out that Suga was resigning, Tokyo stocks made a jump. Benchmark Nikkei (.N225) rising 2% and the broader Topix <.TOPX> hitting its highest levels since 1991.
With Suga's impending exit, there remains no word on who the LDP party will select as their new leader to vie for the Prime Minister seat.
According to Reuters, there is no clear frontrunner right now. Taro Kono, the one in charge of Japan's vaccination rollout, reportedly plans to run according to a local broadcaster. The only other person who has made it clear he would run is Fumio Kishida.
Suga has tried everything in his power to stay on at his position. Unfortunately, this may not be enough and the approval ratings are partly showing it.
The 72-year-old is expected to hold a news conference early next week. Suga is also expected to stay in office until a successor is chosen. The election party is set for Sept. 29.
Although that person would immediately be premier, he must also call a general election by Nov. 28.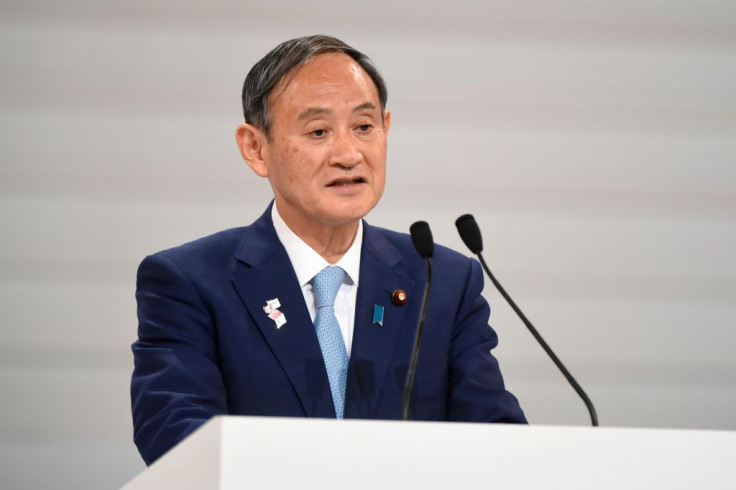 © 2023 Latin Times. All rights reserved. Do not reproduce without permission.