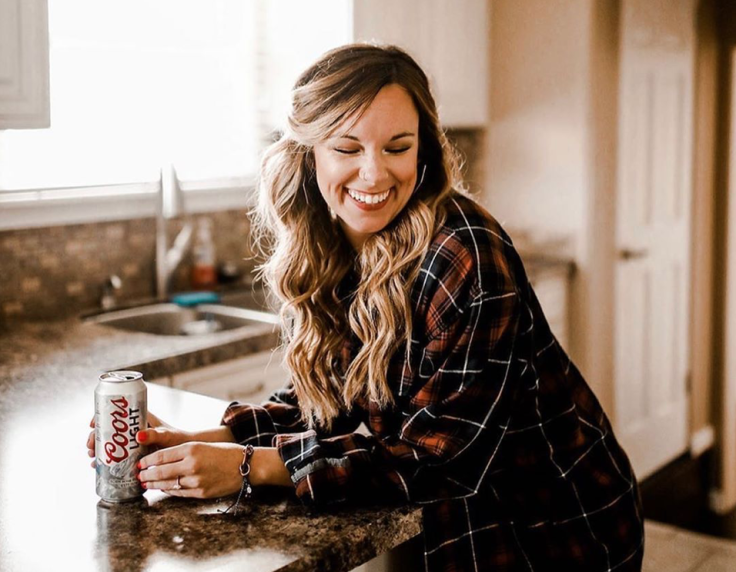 At the beginning of the month of April, 93-year-old Olive Veronesi, went viral after KDKA shared a photo of her holding a Coors Light and a handwritten plea on a whiteboard that read "I NEED MORE BEER!!"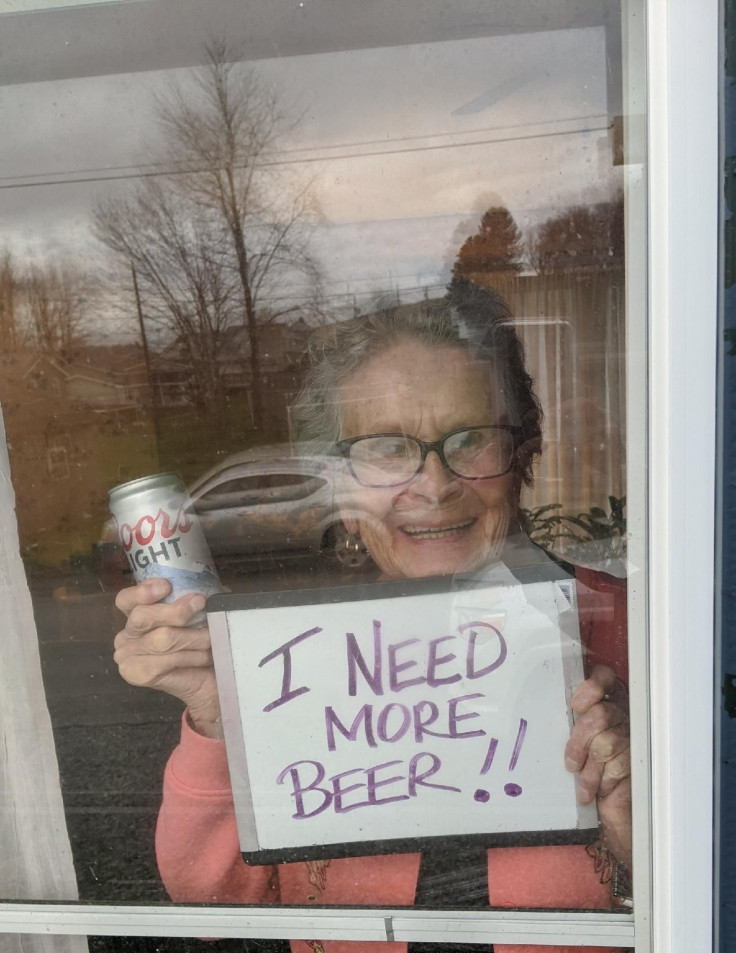 The photo, that was taken by one of Veronesi's family members, inspired the company to start a campaign to virtually share a beer with thousands of Americans. "As we saw when we delivered a stack of Coors Light to Olive, whose pleas for more beer went viral, an unexpected beer can light up someone's day," says Chris Steele, marketing director for Coors Light. "What inspired us most was how drinkers around the world saw Olive's photo and started posting online about how they, too, could really go for a beer. We just think America deserves a moment to pause and enjoy a cold one, and we're going to give it to them."
Continuing the stay-at-home orders, Coors Light launched a new program to give away up to $1 million worth of beer – which equates to up to 500,000 cold ones – through its #CouldUseABeer campaign, which allows people to send a beer to someone "who could use a bit of refreshment," says Steele.
"A lot of times, when you see someone working hard, doing something really good, you want to recognize them and you take them out for a beer," Steele says. "That's not really possible right now, but we want to help people get that brief moment of pause and enjoyment that Coors Light provides."
According to the beer company, the campaign coincides with several other initiatives led by the brand. One of them is the ongoing "Made to Chill" campaign that has positioned Coors Light as "a beer that serves to refresh the spirits of its drinkers."
The brand also released a new 15- and 45-second ads, airing on prime time TV, to remind Americans that we've gotten through tough times before – sometimes with the help of beer. The ad, narrated by Paul Giamatti, shows how tough points in history – from the depths of the American Revolution to the Great Depression – were made a little better with water, hops, and barley. Today's "suckiness of historical proportions" can't be fixed with beer, the ad concedes, but it could help people get through it, the brand informed.
If you want to send a beer to someone who could use one, legal-age drinkers can tweet at a friend, who will then be able to receive a rebate equivalent to the price of a six-pack of Coors Light (in states where legal; offer value varies by state.)
As Americans continue to find ways to adjust to life at home, Steele says, "it's important for us to help support our drinkers as they find these moments to sit back and chill."
© 2023 Latin Times. All rights reserved. Do not reproduce without permission.