Governments all around the world are worrying over the dwindling medical supplies and the healthcare system being overwhelmed by the onslaught of COVID-19 cases. But Mexico's government is busy solving an altogether different inner feud- whether beer is an "essential" item during the lockdown or not.
So, like every other country's government, Mexico also ordered that only "essential" items will be produced and distributed while ordering the closure of most "non-essential" industries in late March. This order also listed the country's major breweries as "non-essential," effectively stopping the production and selling of beer, which has led to an ongoing debate within the government.
It started with the Agriculture Department sending a letter to major breweries on April 6, which indicated that they could restart production, something that was instantly criticized by assistant health secretary Hugo López-Gatell.
"All I can say is that this was a mistake, and it's going to be corrected," López-Gatell said in the context of the letter sent by the Agriculture Department. "There are general orders from health authorities suspending all work activities except the essential ones, which are clearly spelled out in the Health Council's decree of March 31, and they do not include the production or distribution of beer."
In its defense, the Agriculture Department said in its statement that it all it meant by the letter was to Mexican farmers by encouraging breweries to keep buying barley crops.
"The Agriculture Department's role, in this case, is clearly to encourage the industry to buy the crop, because farmers don't have the capacity to store the grain," the department said.
In a statement released last week, Mexico's National Alliance of Small Business said: "Beer supplies should be guaranteed because beer helps people get through quarantine on better terms."
But the business chamber of Mexico's smaller craft brewers is contending for the idea of home delivering the existing stock of beer and to let the brewing of beer commence.
"At this time of social isolation and unbearable heat, the demand for beer is more than obvious, and it also makes staying at home more bearable," the association said. "Living together all day for a month will have consequences, and in this context, the consumption of beer at home acts as a relaxing substance."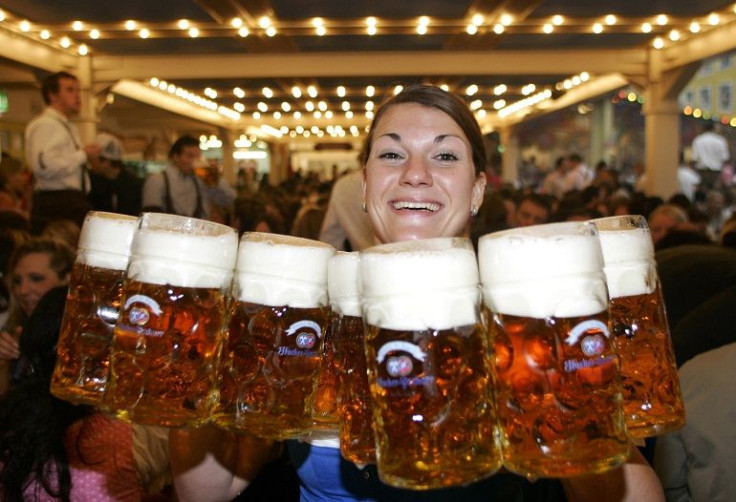 © 2023 Latin Times. All rights reserved. Do not reproduce without permission.