A Maryland man has been arrested after allegedly sending menacing emails and threatening plans to torture and kill President Joe Biden's chief medical adviser Dr. Anthony Fauci, National Institutes of Health (NIH) Director Dr. Francis Collins, and their families, Maryland federal prosecutors announced Tuesday.
The federal court slapped suspect Thomas Patrick Connally Jr., 56, with the charges of threats against a federal official and interstate communication containing a threat to harm, according to PBS.
He is accused of using a Switzerland-based encrypted email service to send a torrent of email threats to Collins and Fauci, repeatedly threatening the officials with acts of gun violence, physical beatings, torture, and arson, according to a criminal complaint unsealed Tuesday.
On April 24, Collins received four emails of threat from the encrypted mail.com address tied to Connally, according to the affidavit. Some 30 minutes later, Fauci's email account pinged and got a string of seven threatening emails just minutes apart from the same encrypted address between 10:05 p.m. and 10:12 p.m, the New York Post noted.
One of those emails threatened that Fauci would be "hunted, captured, tortured, and killed," followed by another email threat, which details the attacker's intent to drag their bodies into the street, beat them to death, and ultimately set their corpses on fire.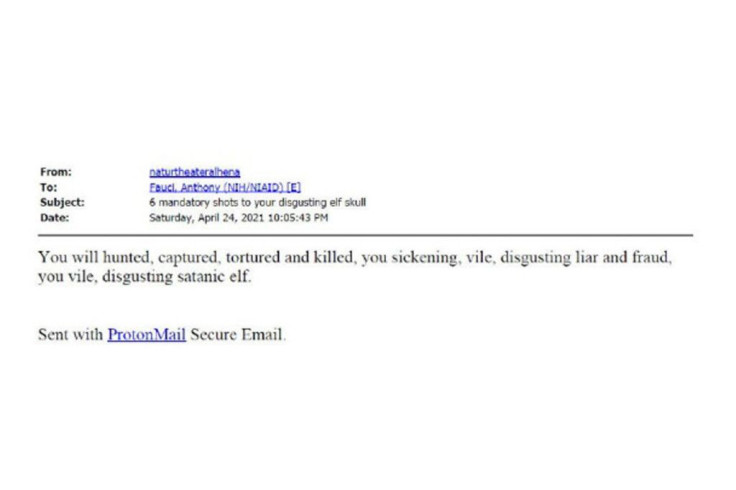 Fauci is the director of the National Institute of Allergy and Infectious Diseases and is part of NIH in Bethesda, Maryland. The doctor has been a vocal supporter of vaccines and other preventive measures against COVID-19, amplifying his visibility amid the coronavirus pandemic. Fauci is also being praised for his leadership in the fight against HIV/AIDS.
According to the affidavit, Connally also used the mail.com account to communicate with another individual discussing similar views that Fauci engaged in fraud regarding his campaign against HIV and AIDS.
It was also among the topics of the first violent email sent to the government official on December 28, 2020. Fauci had been receiving the emails from the suspect since then and only stopped getting them last week on July 21, 2021.
The complaint was unsealed on Tuesday following Connally's arrest in West Virginia, according to U.S. Attorney's Office spokeswoman Marcia Murphy.
"We will never tolerate violent threats against public officials," Acting U.S. Attorney Jonathan Lenzner said in a news release. "Our public health officials deserve our thanks and appreciation for their tireless work, and we will not hesitate to bring charges against those individuals who seek to use fear to silence these public servants."
If convicted, Connally may face a maximum jail term of 10 years in federal prison for threats against a federal official and a maximum of five years in federal prison for interstate communication containing a threat to harm.
The suspect is scheduled for an initial appearance in the U.S. District Court in Greenbelt on Wednesday. Online court records indicate he is yet to secure a legal representative to defend him in court.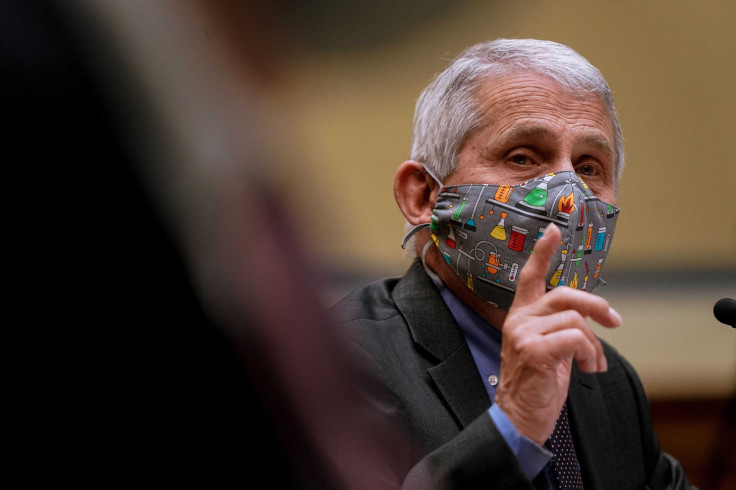 © 2023 Latin Times. All rights reserved. Do not reproduce without permission.