A Putnam County police officer was arrested on Tuesday, Dec. 14, for reportedly protecting a sex trafficking ring in exchange for sexual favors.
The officer was identified as Wayne Peiffer. He was among six suspects indicted by the Brooklyn federal court on the ring that trafficked young women and minor girls from Mexico to the United States, the Post reported.
The prostitution ring has reportedly been operating since 2002, luring women and then promising them better lives once they cross the border. Instead, the innocent women are forced into prostitution and placed in various locations in Queens and the northern suburb of Brewster.
For his part, Peiffer is being accused of shielding the organization from arrests. That includes giving them advanced warnings when operations are to be carried out by law enforcement.
In return, Peiffer would get favors in the form of women that allowed him to engage in sex acts with them. According to the US Attorney's office, some of his sexual activities are performed at the police station where he is assigned.
"It's shocking, very shocking," Putnam County resident Susan Illescas said. "He just took whatever power he had within the police force, probably, and thought he had a way to get around the law."
Peiffer is left in a deep hole with court documents showing some text exchanges had with one of the accused sex traffickers.
In one of those messages, the former Putnam County officer asked about the physical characteristics of a young woman and then added, "Are you stopping at the station?"
Aside from Peiffer, also facing charges are Luz Elvira Cardona, 33, Roberto Cesar Cid Dominguez, 54, Blanca Hernandez Morales, 51, and 32-year-old Jose Facundo Zarate Morales.
However, it is a man named Cristian Noe Godinez reportedly accused of running the operation for the Godinez Prostitution Business.
All suspects are being charged with multiple counts, including conspiracy to transport minors and the transportation of minors, sex trafficking and the promotion of prostitution.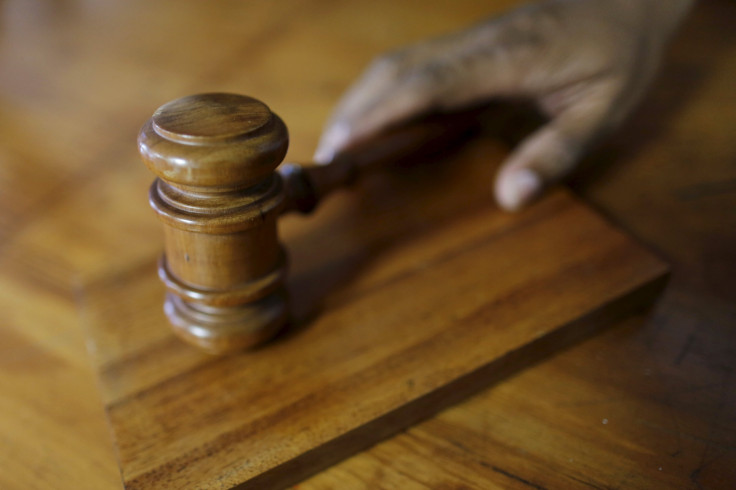 © 2023 Latin Times. All rights reserved. Do not reproduce without permission.