On a nationwide lockdown since Mar. 9, Italy has rapidly emerged as one of the countries worst hit with the coronavirus pandemic, with a death toll of 16, 523- the highest in the world. But even though its most recent daily death toll has been 636, the number of new cases has fallen sharply, giving the authorities hope that the outbreak might be on a downward trajectory, finally.
Earlier, the daily increase in the number of cases fell in the range of 4,050-6,557, but the recent steady decline in the occurrences hints at the possibility that the outbreak ready to enter its second phase in the nation, thanks to the strict lockdown measures.
Till now, almost 23,000 of those infected have recovered- further proof that the country's long lockdown strategy is showing its desired effects.
"The curve has reached a plateau and begun to descend," said Silvio Brusaferro, head of the Istituto Superiore di Sanità, Italy's top health institute. "It is a result that we have to achieve day after day. If this is confirmed, we need to start thinking about the second phase and keep down the spread of this disease."
As per Italy's health minister, Roberto Speranza, now they have to "create the conditions to live with the virus" until a vaccine is developed to fight it. He shared that he has already issued a note outlining five principles based on which "phase two" of the emergency will be managed by the government- lockdown restrictions will be eased, social distancing would have to remain, with the constant use of face masks.
According to the guideline, the health systems would be strengthened and hospitals just for COVID-19 will be set up, testing and "contact tracing" be made advanced by extending it to smartphone apps and other forms of digital technology. But despite the curve of the virus flattening, Speranza warned that "we cannot rule out a new wave of the virus".
"Don't lower our guard, stay at home," Angelo Borelli, head of the Civil Protection department, shared.
Like Italy, Spain, with the second-highest death toll in the world, is also approaching a plateau.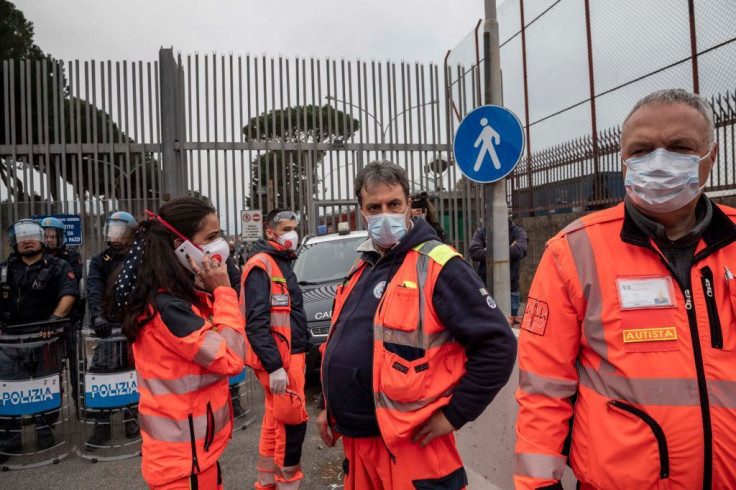 © 2023 Latin Times. All rights reserved. Do not reproduce without permission.