Just as the United States finds itself at the top spot in the number of COVID-19 deaths and cases, there's a new discovery doing the rounds: A theory which indicates that the virus was likely circulating in the U.S. earlier than previously thought, at least by early January.
According to a report by USA Today, inferences were drawn from the deaths of two senior residents in Santa Clara County, California, who were found dead in their homes in February. Though the reason behind the demise has been attributed to COVID-19, their autopsies revealed that the two had no history of recent travel.
While the Californian Gov. Gavin Newsom termed the recently gathered information as "important forensic information," which might fuel an incisive study into the cases, epidemiologists believe the theory "won't have much impact on the response to the virus."
Dr. John Swartzberg, clinical professor emeritus at UC Berkeley is among a volley of other experts who believe that the information is enlightening, but does little in terms of mitigating or fighting the virus for that matter. He also opined that a lift of the lockdown in the U.S. is very unlikely in the near future. Swartzberg also stated his disbelief and discontentment in the antibody tests that were gaining momentum, as the accuracy of these tests is a question that remains.
"Let's assume 5% of the population has been infected and let's assume they're immune,'' said Swartzberg. "It tells us 95% of the population is still susceptible to this virus, and that tells us that it's going to be around a long time," he added.
Thinking along similar lines, Dr. Neil Schachter, medical director of the Respiratory Care Department at Mount Sinai Medical Center in New York City asserted that the findings are a great way to trace the history of the novel coronavirus. But, it doesn't do much beyond that—especially at this juncture when people want lives to be saved and things to get back to normalcy.
"Somebody has to write the history of what happened, and there may be implications in terms of where the disease originated and how it was transmitted to this country, and that may be very important for various other reasons,'' said Schachter in the report. "But I think from the public health point of view, the direction that we're going in now is what's going to be most important," he added.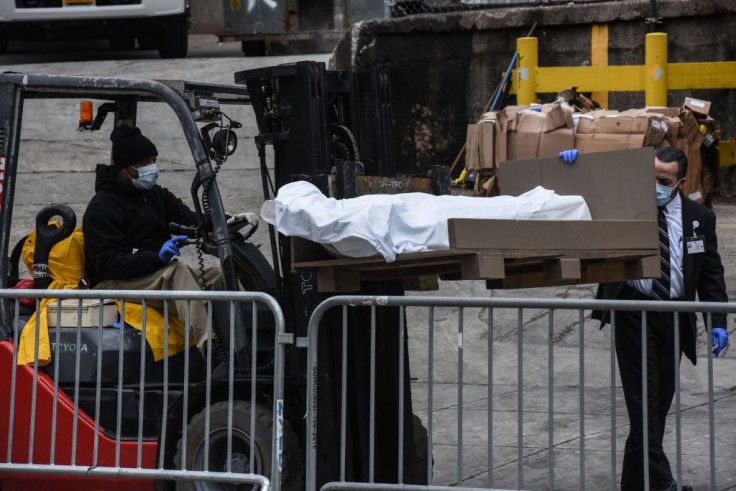 © 2023 Latin Times. All rights reserved. Do not reproduce without permission.