Mystery shrouds the reason behind the death of a 5-year-old boy over in Chesterfield County. The parents of the child are the main suspects, made even worse by the fact that it was concealed and not properly reported.
The parents were identified as Kassceen Weaver and Dina D. Weaver who are facing charges of failing to render medical aid to the child. The deceased was revealed to be Eliel Adon Weaver whose remains were discovered in a freezer at 6400 block of Lookout Point Circle near Woodlake on May 4 per authorities.
Moreover, Kasceen has been charged with physically concealing the body of the boy. Per court records, the boy was wrapped and placed in the freezer estimated to be from two years ago. Aside from that, the 49-year-old man is facing charges of domestic assault and maliciously wounding his wife.
It turns out that Dina had been suffering from years of abuse. All this was revealed when the brother of the 48-year-old named Ben, sought help from authorities with concerns about a potential domestic violence situation.
This all stemmed after his sister reportedly stopped having contact with the family about two years ago. At that time, Dina spoke to her brother even during work hours. The mother claimed at that time that she does not have her vehicle and her husband does not allow her to have a phone.
"She calls [her brother] from work where she is a pharmacist to be able to speak with him, and her husband is not aware," the complaint read.
Dina revealed how she would be tied up by her husband with an electrical cord and burnt with a curling iron. Aside from that, it was also revealed by the mother that the boy died two years ago and that the father had allegedly wrapped the body of the boy and placed it in a freezer at their garage. Police were not informed by Kasceen allegedly because the child had bruises on his body.
The 48-year-old woman initially denied the domestic abuse but later admitted it. It had been going on for the past five years.
Police were tipped off by an unknown source that the remains of a child could be found at the couple's home. A search warrant was released and it was there where they discovered the remains of the child. Coroners were still trying to determine the cause of the death of Eliel.
"This is definitely a very unique death investigation," Maj. Michael Louth, commander of the department's criminal investigations bureau, said Wednesday. "There were so many unknowns, and so many things that had to be done differently than a normal death investigation."
The Weavers are scheduled to appear in Chesterfield Juvenile and Domestic Relations Court on Aug. 5.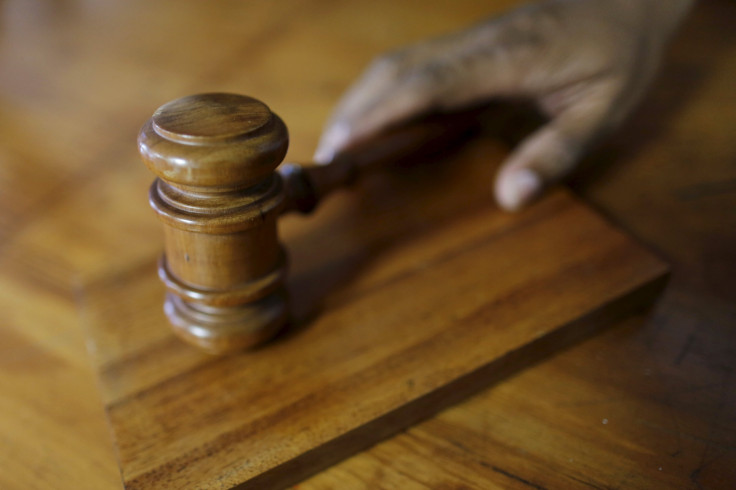 © 2023 Latin Times. All rights reserved. Do not reproduce without permission.