A couple is currently facing multiple charges after a gender-reveal ceremony caused a Southern California wildfire that killed a firefighter last year, Associated Press reported.
District Attorney Jason Anderson announced the news at a press conference after the grand jury heard four days of testimony, heard 34 witnesses and evaluated 434 evidence before returning 30 counts against the pair. Officials revealed the indictment on Tuesday.
Refugio Manuel Jimenez Jr. and Angelina Renee Jimenez were charged with one count of involuntary manslaughter, three felony counts of recklessly causing a fire with great bodily injury, four felony counts of recklessly causing a fire to inhabited structures and 22 misdemeanor counts of recklessly causing a fire.
They pleaded not guilty to all charges in San Bernardino Superior Court. According to Anderson, the DA's office requested bail, but they were freed on their own recognizance. The Jimenezes' appearances Tuesday evening were not yet reflected in the Superior Court's online records, so it was not immediately clear if they were represented by counsel.
Charles Morton, a U.S. Forest Service hotshot firefighter, was one of the casualties of the fire. Thirteen additional firefighters were hurt.
According to Anderson, the indictment shows that the grand jury discovered an "unbroken chain" of circumstances that led to Morton's death, which did not include firefighter wrongdoing. Morton was a 39-year-old Big Bear resident.
"The conditions that were created that led to the firefighter's death were a direct result of the fire," Anderson said.
Cal Fire's San Bernardino Unit stated the El Dorado fire originated on Sept. 5 at El Dorado Ranch Park when the pyrotechnic device used to generate colored smoke malfunctioned during a gender-reveal picture shoot burned dry brush on an uncommonly warm day.
Morton, a USFS hotshot crew boss, perished on Sept. 17 while battling the fire in the San Gorgonio Wilderness when flames engulfed him. The circumstances surrounding his death have not been made public.
A spokesman for the USFS, Zachary Behrens, addressed queries regarding the investigation's status to the Washington, D.C. office.
"We would like to thank the District Attorney's Office and Sheriff's Department for their hard work and diligence in bringing forth charges in this case. Our thoughts are with Charlie's family, friends and colleagues today and always," the USFS said in a written statement.
In addition to the human toll, the fire burned 22,680 acres, destroyed five residences, and damaged four others.
The villages of Mountain Home Village, Forest Falls, Angelus Oaks, Seven Oaks, and Barton Flats were among those evacuated. Cherry Valley, in Riverside County, was also affected by the fire.
The length of time it took the DA's office to make a judgment on whether or not to file charges irritated several members of the public, according to Anderson. The probe involves six agencies, and Anderson stated in late February that he had not yet received all of the reports.
"Given the scope and impact of the El Dorado fire on the land and lives of so many, particularly Charles Morton and his family, it was imperative that every investigation be completed within both federal and state agencies to provide a full and fair presentation to the members of our community that made up the grand jury," Anderson said.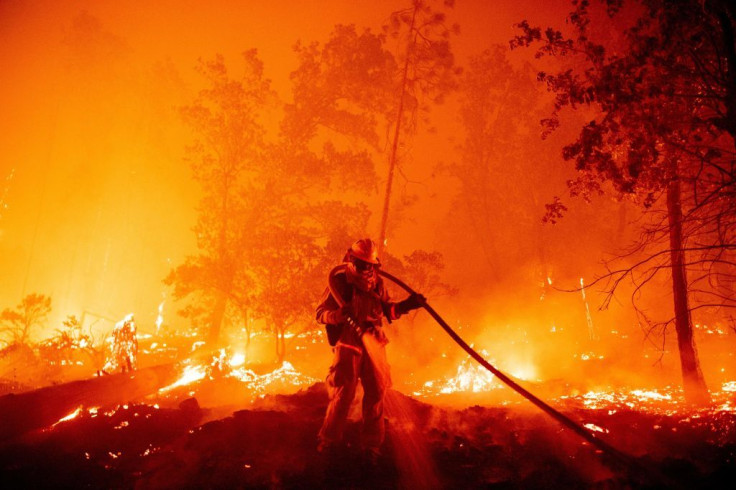 © 2023 Latin Times. All rights reserved. Do not reproduce without permission.