Two parents in Ohio face charges of child abuse on Thursday after local authorities went into their hotel room to find one of their offspring, a 12-year-old child, hog-tied on the floor next to the beds.
Tabetha Sosnowicz, a 38-year-old mother, and the children's 42-year-old stepfather Jason Sosnowicz, Sr., were living in the Baymont hotel on Oregon Road with their three children at the time of the arrest on July 22, when officers were called to do a safety check on the family, according to ABC 13.
What the local authorities found when they entered the scene was one of the children, who was 12 years old, hog-tied and put on the floor next to a bed. The police alleged that the boy had been tied up in that position for over 10 hours, from 3 a.m. to when the police entered at 12:30 p.m., the Daily Beast reported.
The police described the scene as such: "[he] had his wrists tied behind his back with white shoe strings, and his wrists were tied to his ankles." The two other children of the Sosnowicz family, aged 14 years old and six years old, were not tied up when authorities came into the room.
The parents were arrested and interrogated by the police for their treatment of the child. Tabetha admitted that she knew that the child was tied up when she left and returned to the hotel room. Both of them said that this was a normal practice for the two of them, and that they were doing it "to keep him from accessing candy while they are asleep."
Neither of the parents are allowed to have contact with the young child they admitted to tying up, and they face child abuse charges while they are housed in Wood County Common Pleas Court. Tabetha was given a bail amount of $25,000 while Jason, Sr. was given a $75,000 bail amount.
It is unclear as to who currently has the Sosnowicz's children, but Wood County Children Services is reportedly investigating the incident.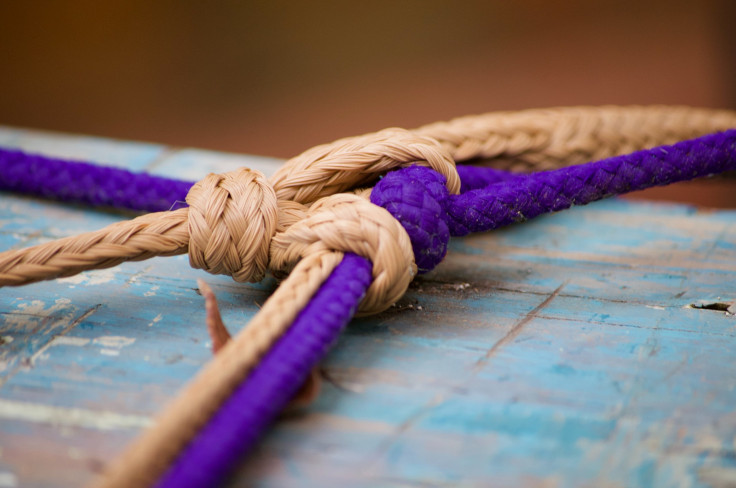 © 2023 Latin Times. All rights reserved. Do not reproduce without permission.