California-based biotech company and COVID-19 vaccine developer Vaxart is under federal investigation for allegedly exaggerating its role and involvement in the U.S. government's Operation Warp Speed program.
Vaxart, which is working on a COVID-19 vaccine, recently became subject to federal investigation after several investors started suing t he pharmaceutical company for exaggerating its involvement and role in the program designed to expedite production and distribution of coronavirus vaccine.
According to reports, the company stated in June saying that "Vaxart's Covid-19 Vaccine Selected for the US Government's Operation Warp Speed." Immediately after the statement was released, the company stocks went up to nearly $17 from $3. Additionally, hedge fund Armistice Capital that partly controlled the company sold its shares and made a profit of more than $200.
The company revealed on October 14 that it is under federal investigation and that the U.S. District Court for the Northern District of California served it with a grand jury subpoena in July this year.
Just a few weeks before Vaxart allegedly claimed that it has been selected by the U.S. government's program, the pharmaceutical company made some modifications to the warrant agreements that later allowed Armistice to sell almost all of their stock. As soon as the company stocks skyrocketed, Armistice did the same.
The U.S. Department of Health and Human Services (HHS) independently confirmed earlier that Vaxart has not been selected and denied that they have gone into some agreement arrangement with them.
The HHS further confirmed that Vaxart has not been selected to receive any funding for COVID-19 vaccine development under Operation Warp Speed and in fact, has very limited involvement in the program.
"The Vaxart non-human primate challenge study was organized and funded by Operation Warp Speed, as stated in the June 26, 2020 company press release. The statements made in that press release are accurate and any allegation to the contrary is baseless," the company said in a statement.
The company stocks fell to about $6, a reduction of almost 3.5 percent.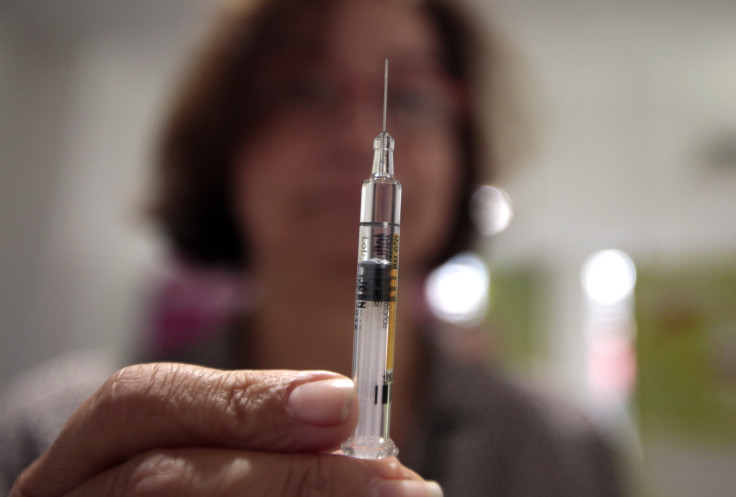 © 2023 Latin Times. All rights reserved. Do not reproduce without permission.