Pfizer has rolled off its production line as it seeks to produce 100 million doses of its coronavirus vaccine by the end of the year. The pharmaceutical company is scheduled to seek emergency use authorization of its vaccine from the U.S. this month.
On Sunday, Pfizer revealed that it had already made "several hundred thousand doses" of its coronavirus vaccine. The company also released footage of its potential vaccine rolling off the production line as it prepares to seek emergency approval.
Pfizer chief Ben Osborn said the company had started manufacturing its current vaccine candidate in Belgium "at risk and at scale." He also revealed that scientists at their British lab had discovered drugs that could potentially provide a complete cure to COVID-19.
"The hope here is that we essentially come up with a medicine that disrupts the virus and ultimately prevents its worsening the condition of a patient," he said. "It was great to see the first vial coming off the manufacturing line. It just brought a tremendous smile to my face to see all of this work actually result in a product," he added.
Osborn said, however, that they could only go as fast as the science allows them to.
Pfizer has yet to know by the end of November whether or not its coronavirus vaccine actually works. The company will also have to prove that its vaccine is safe and can be properly manufactured before it can seek an emergency use authorization. If proven safe, Pfizer can seek the authorization in the third week of November.
"We are operating at the speed of science," he said.
In an open letter published on Pfizer's website, chairman and CEO Albert Bourla confirmed its COVID-19 vaccine would not be available for emergency use until after the U.S. presidential elections, saying there should be certainty that the coronavirus vaccine is safe and would meet regulators' standards.
"Based on our current trial enrollment and dosing pace, we estimate we will reach this milestone in the third week of November," he said. He noted that the U.S. Food and Drug Administration needs two months of data on half of the participants in a vaccine trial following the final dose of a vaccine before it grants emergency use authorization.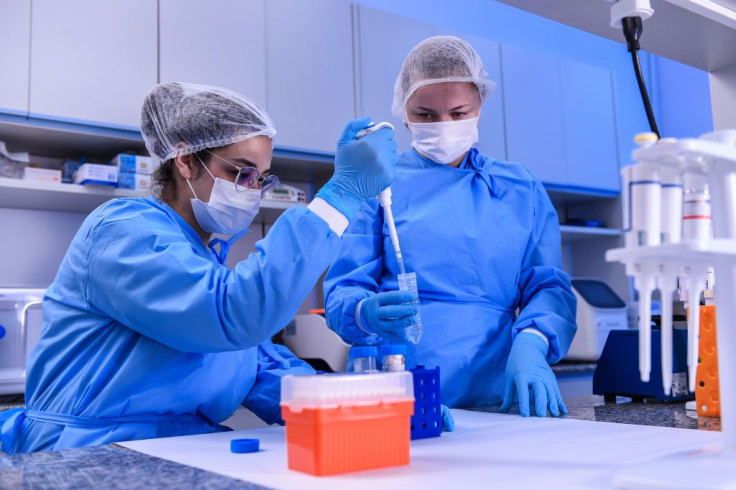 © 2023 Latin Times. All rights reserved. Do not reproduce without permission.