A cluster of human-like creepy objects remain submerged beneath the Irish Sea most of the time, but occasionally pop up on Anglesey's northern coast in Britain.
Just days before Halloween last weekend, the strange figures at Newry Beach, Holyhead, Wales garnered attention from many. Those who have been staying around the area have been aware of the phenomenon for a while, with some of them mildly disturbed by them, but a new photo of the sea ghosts have brought them to a bigger audience, reported NorthWales Live.
The new picture was taken by Craig Fairclough, who takes his touring caravan to regularly visit the area. He said, "I was walking the dog along Newry Beach when I saw what looked like human bodies emerging from the water, I thought it would make a good photo, so I grabbed my mobile phone." He called his decision to take the shot a "spur of the moment thing." After it was posted on Facebook, it was shared by many, with some calling it unique and atmospheric.
One person said that they do a double-take whenever they walk past the scary figures, according to Daily Star. Another said they wouldn't like to see the creepy objects on a dark evening as it's "very spooky." Another agreed that the figures are quite scary, especially if seen in the moonlight.
Fairclough's photo piqued interest of fans of MR James, the medievalist scholar best remembered for his ghost stories, as well, with one saying on a fans forum that it was a proof that Wales was a place where it was not difficult to get spooked. The person wrote, "It is a beautiful country, but you can feel a dark sadness in these wild places." The person added that it is a unique sensation there.
But not everyone was easily spooked as one wrote that the objects reminded the person of the queues outside the hairdressers after lockdown.
The creepy figures that are covered with seaweed are actually the last remnant of an Anglesey lifeboat station that lost seven lifeboat crew members one stormy night, but nature played a part in making them look like human shapes. Anglesey's rocky coastline and strong currents have been the reasons for many ships over the centuries to get caught in the dangerous shipping lanes leading to Dublin from Liverpool.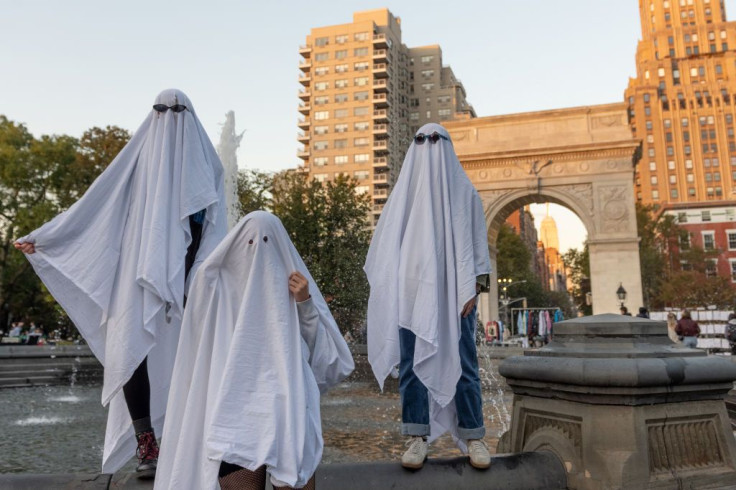 © 2023 Latin Times. All rights reserved. Do not reproduce without permission.