An unsettling video of a dark human-like apparition pacing through a Keswick pub's beer garden was filmed on CCTV footage.
The video footage has left the landlord and staff at the Twa Dogs Inn in Penrith Road shaken, and they think what has been caught in it is a ghost. The employees at the Twa Dogs Inn in Keswick, Cumbria, were frightened after seeing the video, and assured that it is a ghost.
The CCTV filmed past midnight seems to have captured images that appear to be a human apparition wandering about the grounds. The video reveals the pub's closed beer garden, which seems to be almost deserted at first glance.
Two neon green orbs are then seen slowly lurking across, surrounded by a dark layer. The appearance of the potential apparition resembles a human being, despite the lack of a face.
Sharon Hankin, who has served as a bartender for eight years, came across the spine-tingling sight. "I had been watching it on CCTV all night and thinking, 'What on earth is that?'" as reported by Daily Star. Hankin was terrified with the unusual movement spotted in the backyard of the pub and had spent hours wondering what the figures could have been.
"I took a video of the CCTV footage on my phone. You can see the outline of a body and it looks like it's got a head and legs and at the end, you can see an arm swinging," she told Cumbria Crack, which first revealed the eerie incident.
After watching what he described as an "unbelievable" video, the pub's landlord, Peter Harding, inspected the beer garden. As they wanted to provide table service to keep in line with Covid-19, protocols, they had decked out a section at the side of the bar and decorated it with fake grass, in addition to two marquees.
"I saw a figure wearing a blue jacket step through the hatch in the pool room a few years ago," Hankin said. When she went to check the premises, she found nobody there.
This is not the first instance of a paranormal experience at the pub. Earlier, other members of the team have confirmed hearing noises and footsteps, and even loud screams when putting their keys away upstairs.
To add to the existing curious case of the CCTV sighting, Hankin said that there have been instances of freshly made beds seeming to have been used when nobody had in fact used them.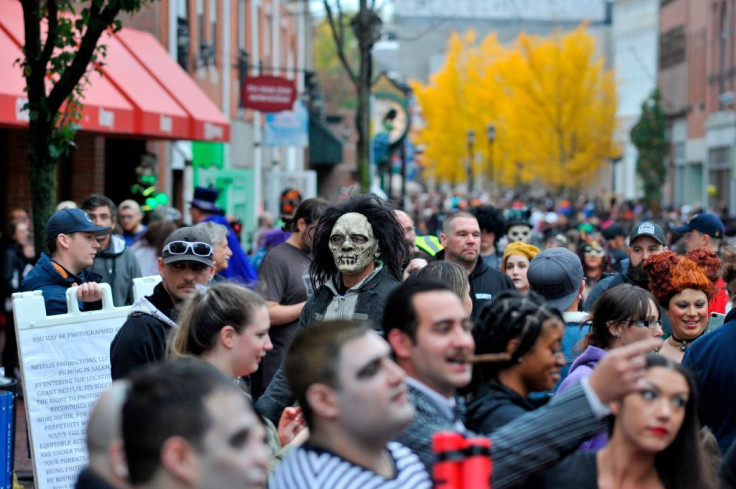 © 2023 Latin Times. All rights reserved. Do not reproduce without permission.