An American Airlines female flyer, who reportedly tried to breach open an airplane door during a two-hour Dallas-Fort Worth to Charlotte flight, was duct-taped to her seat on Friday after being deemed a potential security concern.
In a statement, the airlines confirmed that the unruly female passenger seemingly had a mental breakdown. The unidentified woman reportedly attempted to open the forward boarding door before physically assaulting, biting, and causing injury to at least one flight attendant during the first hour of the trip, New York Daily News reported.
Witnesses also claimed that the woman had been bellowing at flight personnel to allow her to leave the plane, banging on the doors while screaming, "You need to let me off this plane!"
Her behavior forced the crew onboard to restrain the woman to her chair using strips of duct tape to also ensure the safety and security of other patrons and the rest of the crew. Her mouth had also been duct-taped after she spat at flight attendants.
Upon landing at Charlotte, a police officer and medical personnel were waiting by the plane's entrance as other passengers exited the cabin. The passenger has since been taken to a hospital for assessment. American Airlines has moved to include her on their no-fly list.
"We applaud our crew for their professionalism and quick effort to protect those on board," a spokesperson for American Airlines said.
However, the incident has sparked ire from some of the woman's co-passengers, including TikTok user @lol.ariee, who slammed the airlines over its poor handling of the situation. The woman was also behind the viral video of the shocking scene, which amassed more than 4 million views.
The clip, which has since been taken down, was initially posted on TikTok and later made its way to Twitter on Sunday, according to the Independent. It reveals the unidentified woman in a first-class seat restrained with duct tape around her chest and mouth as she attempts to scream at departing passengers.
TikTok has also confirmed that @lol.ariee's account has been banned "due to multiple Community Guidelines violations" after the user posted a series of videos of the flight fracas.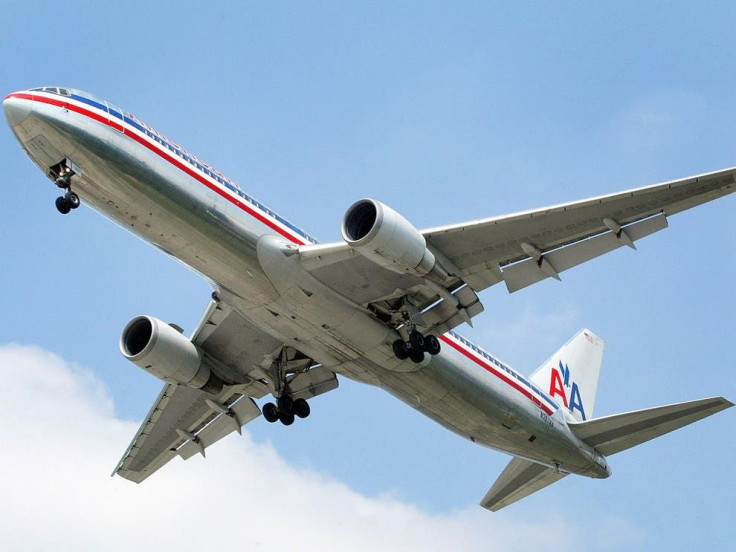 © 2023 Latin Times. All rights reserved. Do not reproduce without permission.