Manchester United striker Cristiano Ronaldo was cautioned by Merseyside Police after smashing a mobile phone out of a fan's hand during a Premier League game in April.
Visibly frustrated Ronaldo knocked a supporter's phone down following Man Utd's 1-0 loss to Everton at Goodison Park last season. Police officers interviewed the five-time Ballon d'Or winner under caution concerning the alleged assault and criminal damage.
Merseyside Police told the Mirror on Wednesday, "We can confirm that a 37-year-old man voluntarily attended and was interviewed under caution in relation to an allegation of assault and criminal damage. The allegation relates to an incident following the Everton v Manchester United football match at Goodison Park on Saturday 9 April." The statement added, "The matter has been dealt with by way of conditional caution. The matter has now concluded."
Footage was uploaded online showing Ronaldo slapping 14-year-old Jacob Harding's hand towards the ground as he walked off the pitch and headed for the tunnel at Goodison Park. Ronaldo reportedly handled the situation later by apologizing to the teenager who was diagnosed with autism. He also agreed to compensate the boy's family.
Ronaldo issued a statement following the incident, "It's never easy to deal with emotions in difficult moments such as the one we are facing. Nevertheless, we must always be respectful and patient and set an example for all the youngsters who love the beautiful game." He expressed his sincere regret for his sudden outburst and even invited the fan to watch a game at Old Trafford, which the Everton fan rejected.
Ronaldo, who has a year left on his contract deal at Old Trafford, showed his desire to leave the club to pursue his dream Champions League this season. Amid the ongoing speculations regarding his transfer, the Portuguese icon responded to an Instagram post on Tuesday for the first time. Ronaldo commented, "They know the truth when they interview in a couple weeks. The media is telling lies. I have a notebook and in the last few months of the 100 news I made, only 5 were right. Imagine how it is. Stick with that tip."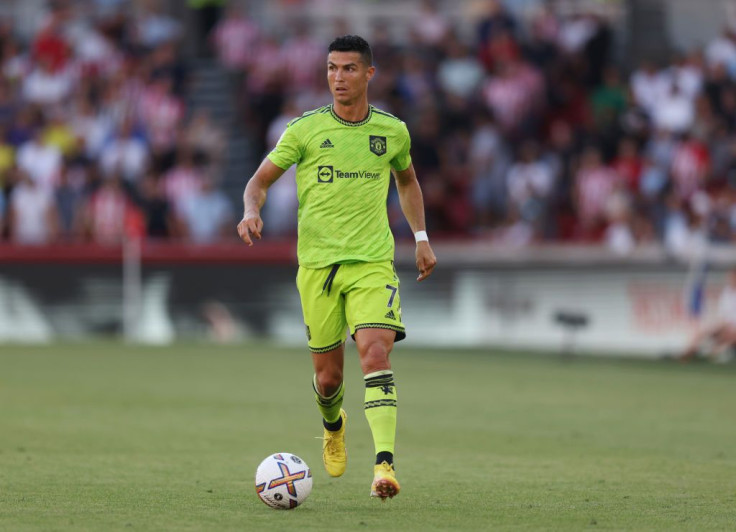 © 2023 Latin Times. All rights reserved. Do not reproduce without permission.