Cristiano Ronaldo confirmed to reveal the whole truth about his Manchester United transfer saga in a tell-all interview "in a couple of weeks."
The five-time Ballon d'Or winner previously expressed his desire to leave Old Trafford to join the Champions League. Despite being linked to several high-profile European teams, the striker failed to secure an exit from Man Utd, with almost 15 days remaining of the summer transfer window. Teams like Juventus, Chelsea, Bayern Munich, Real Madrid and Atletico Madrid have reportedly showed no interest in signing him.
Ronaldo, who has one year left on his contract deal at Old Trafford, returned to training after missing out on United's pre-season tour of Thailand and Australia due to family reasons. The 37-year-old icon played under new manager Erik ten Hag in Man Utd's back-to-back Premier League defeats. United are currently at the bottom of the Premier League table. The Red Devils suffered a 4-0 loss to Brentford during their Saturday match at the Gtech Community Stadium. The team also failed to win in their opening game against Brighton.
Amid speculations about Ronaldo's most anticipated transfer, the Portuguese footballer finally broke his silence by responding to an Instagram post on Tuesday. Ronaldo wrote, "They know the truth when they interview in a couple weeks. The media is telling lies. I have a notebook and in the last few months of the 100 news I made, only 5 were right. Imagine how it is. Stick with that tip."
Meanwhile, television presenter and Ronaldo's close friend Piers Morgan, tweeted after seeing Ronaldo's Instagram comment. "As someone who's been talking to Cristiano throughout this period, I'd say he's being generous when he says 5… there's been so much woefully inaccurate & disrespectful garbage written & said about him this year."
The Man Utd officials firmly expressed their decision not to sell Ronaldo. The former Ajax boss was also questioned about Ronaldo's transfer rumors ahead of their game with Brentford. "I deal with the players we have, we plan with him this season," Ten Hag stated. "We are happy with him and now we have to fit him into the team. He has to come to the right fitness levels so that he can do the job we expect him to do."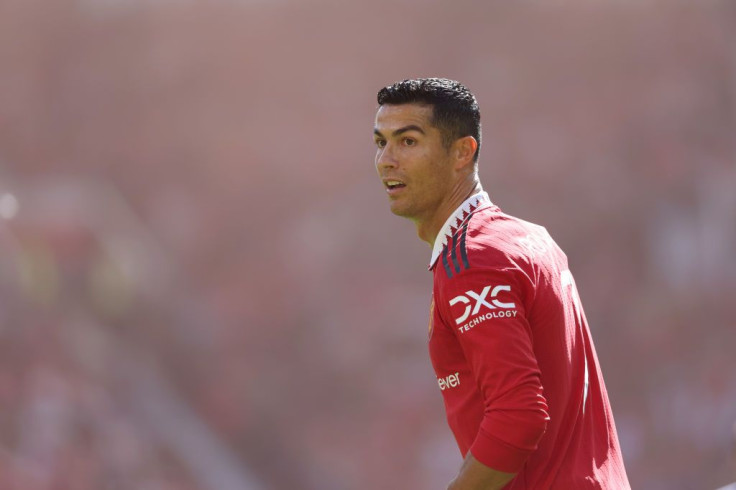 © 2023 Latin Times. All rights reserved. Do not reproduce without permission.