Multiple Cuban women went to visit the Bahamian embassy in the country on Wednesday to deliver a list of their relatives that they believe are missing and may be under the custody of their government, as the Cuban migrant crisis continues to worsen.
Many of these women went to the Bahamian embassy with the list due to the belief that some of their relatives may have been detained by authorities, although it remains unclear as to why they do so. Some of the Cubans went instead to the Foreign Ministry of Cuba to demand an investigation between the two countries regarding the fate of the missing people, according to the Associated Press.
When asked to comment about their claims, the women refused to talk to reporters about the subject, saying that their only goal is to learn about the fate of their missing loved ones. A list compiled by people participating in a WhatsApp group that was shown to journalists had over 135 names of the allegedly missing people, ABC News reported.
The women's petition for these names has coincided with the Bahamas' Prime Minister Philip Davis visiting Cuban President Miguel Díaz-Canel on Tuesday night, the itinerary and reasoning of which was not publicized.
The current Cuban migrant crisis has been forced about due to a series of economic and political challenges in the country resulting from the effects of continued U.S. sanctions and the COVID-19 pandemic. The country's inflation had gone up in the past two years, and many Cubans have had a hard time getting basic everyday supplies.
Cubans have increasingly migrated out of their own country, with many favoring the exodus to the United States. The U.S. Coast Guard said that they had been able to capture or save 6,182 Cubans within the year attempting to enter the country on rickety boats. Over 22 Cuban migrants have been reported dead in 2022.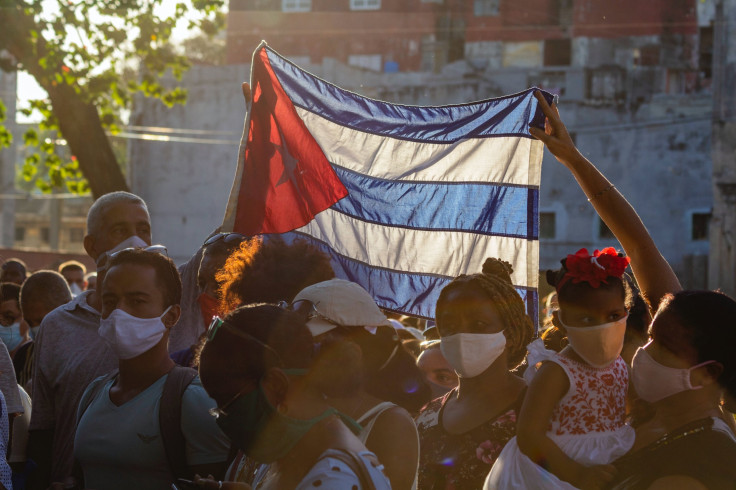 © 2023 Latin Times. All rights reserved. Do not reproduce without permission.