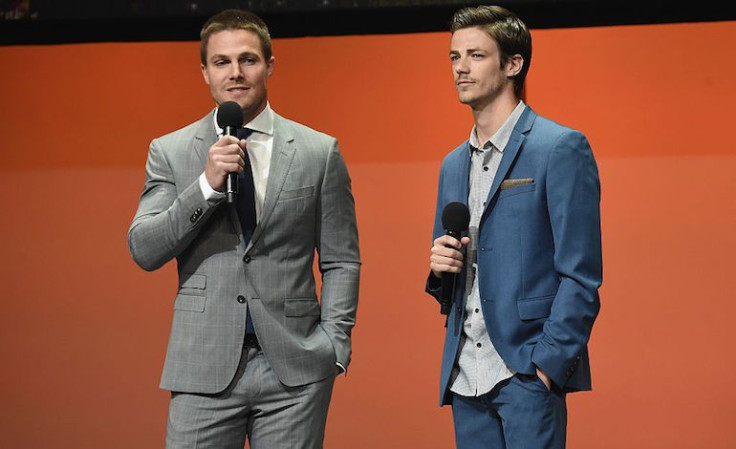 Earlier this week, it was revealed that the CBS DC series "Supergirl" will be moving networks and will see its second season premiere on The CW alongside other superhero series such as "The Flash," "Arrow" and "Legends of Tomorrow."
Now that the series has found its new home, the network is gearing up for an epic four-way crossover with all the DC superhero series, Entertainment Weekly reported.
Ahead of its Upfront presentation on Thursday, The CW chief Mark Pedowitz touted "Supergirl's" move from CBS to The CW. "Just imagine what our superhero crossover episode is going to look like come December," he told reporters, later following up by calling the event "our biggest one ever."
Pedowitz then made the announcement official during The CW's Upfront presentation saying "Next season, Arrow, The Flash, Legends of Tomorrow, and now Supergirl will join forces in our annual crossover event, our biggest ever."
The news may be unsurprising for many as the network often does crossover episodes for their DC series. It started when "Arrow" first introduced Grant Gustin as Barry Allen or the Flash in its second season, following up the next season with a crossover between both shows. The two shows then crossed over with DC's "Legends of Tomorrow" ahead of the series launch, while just last season, "The Flash" also did a crossover with "Supergirl" on CBS.
Adding "Supergirl" to its fall lineup will offer a new superhero fare for almost every day of the week. Viewers will see "Supergirl" kick off the week on Mondays, "The Flash" airs Tuesday, "Arrow" remains on Wednesdays and "Legends of Tomorrow" caps the superhero lineup on Thursdays. Truly a wonderful week for any comicbook lovers. And that is not including the "Archie" series "Riverdale" or the "iZombie" show.
"The Flash," "Arrow," "Supergirl" and "Legends of Tomorrow" are expected to return this fall sometime in October.
© 2023 Latin Times. All rights reserved. Do not reproduce without permission.