A Michigan dad has been accused of sending explicit photos of his 7-year-old daughter to a pedophile and allegedly offering her as "currency" to have sex with the predator's girlfriend, authorities said.
Jerome Chene, 28, of Washington Township, reportedly sent graphic pictures of his toddler daughter to sex offender Daniel Flowers, 36, of Mt. Morris in exchange for sexual favors from Flowers' girlfriend Michelle Erwin, 31, New York Daily News reported.
"Can you imagine, a 7-year-old girl being used as currency?" Sheriff Chris Swanson said at a news conference. "This young life was being exploited by somebody very close so that person could have sex with another human being."
The investigation into the matter reportedly started on July 2 after a nurse informed the authorities that one of her patients was abused at a home in Mt. Morris. Genesee County Human Oppression Strike Team, also known as G.H.O.S.T took over the case and figured out that the abused woman had reportedly met Flowers and Erwin via the social media app MeetMe and had been living with them. Further investigation into the matter revealed that the couple was reportedly "facilitating people to have sex with this special-needs individual," Swanson said.
When the detectives searched Flowers' home at Mt. Morris regarding this, they reportedly discovered a backpack filled with "provocative and disturbing things" including sour patch candy and toys, as well as explicit photos of Chene's 7-year-old daughter on his phone, according to the Genesee County Sheriff's Office.
Chene was arrested after he showed up to Flowers' apartment "to facilitate the exploitation" of his daughter last week, Swanson said.
The three suspects, Chene, Flowers, and Erwin have since been charged with multiple child sex crimes and could face decades in prison if convicted, ABC12 reported.
Chene is facing six felony charges, Erwin has been charged with five felony charges, and Flowers has been indicted for four felony charges in connection with the case. Chene is being held on a $50,000 bond, Flowers on a $100,000 bail bond, and Erwin on a $100,000 bond, according to NBC25 News.
Swanson urged everyone to stay vigilant and report any suspicious activity that they encounter in their surroundings and reminded them that child abuse "is happening in everybody's backyard."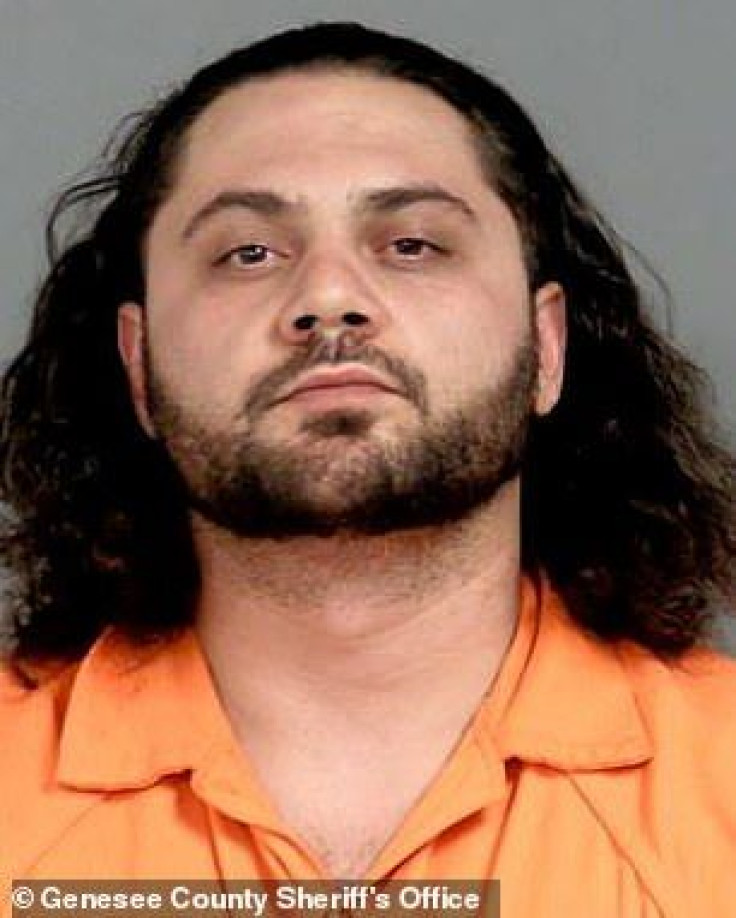 © 2023 Latin Times. All rights reserved. Do not reproduce without permission.