A nurse was detained after allegedly piercing the eyes of a newborn after delivering the infant. Folasade Adesina, a nurse at the Usmanu Danfodiyo University Teaching Hospital in Sokoto state, poked the baby's eyes with an injection needle as retaliation against receiving a carryover at school.
In an interview with Daily Trust, the child's mother, Asma'u Ahmad Tijjani, said that Adesina inflicted the injuries on her newborn because of a grudge against a carryover at the National Open University of Nigeria's (NOUN) Sokoto Study Centre, where Tijjani served as non-academic personnel.
She remembered seeing Adesina in her office one week prior to her due date and said the nurse wanted to have a private discussion with her.
"Immediately we came out from my office, she started asking some questions," Asma'u said. "She wanted to know when I would go to the hospital and my expected date of delivery, as well as my names in full."
This surprised Asma'u so she refused to reveal all this information to the nurse. Adesina further told the expecting mother that she was in possession of her medical record and only wanted to offer help.
"When my pregnancy was due for delivery and I was taken to the labor room, precisely on the 15th of June, the same woman came and stood by my bed, speaking the Yoruba language to the nurse that was attending to me," she said.
"This made me very uncomfortable because I did not know her mission. So I complained to my nurse, who pleaded with her to leave the place," she continued.
As soon as Asma'u's child was born, her side nurse began preaching about how important it is to be friendly to people, especially at work. Asma'u was told that the nurse (Adesina) about whom she had complained, said that she had given her a carryover.
"I was shocked to hear this because I am not a teaching staff of the university and have no business with students' scripts. So how could I give her a carryover?" Asma'u said.
When her husband arrived, Adesina came and took the infant, saying she was taking her to him. Asma'u requested one of the physicians to accompany Adesina but her demand was rejected.
"After some minutes, she brought the baby back, and when I received her, I noticed some blood coming out from her eyes, so I started crying and shouting," Asma'u told the media outlet. "And before you knew it, the labor room was filled with hospital staff."
When they realized what had occurred, they immediately raced out to find that nurse, but she was nowhere to be seen, and her phone had been turned off, she added.
The infant was brought to the hospital's eye department for inspection, where it was determined that both of her eyes had been pierced, but that the needle had not penetrated the two lenses.
Adesina arrived the next morning with a tray of cooked food, which Asma'u refused. Her relatives who were with her at the time began beating the Adesina.
Asma's petitioned the hospital administration, the police, and the state government for justice on what Adesina did to her child.
Currently, the hospital administration is investigating the matter.
ASP Sanusi Abubakar, a spokesperson for the Sokoto State police command, confirmed the event and said the suspect was detained while the investigation was underway.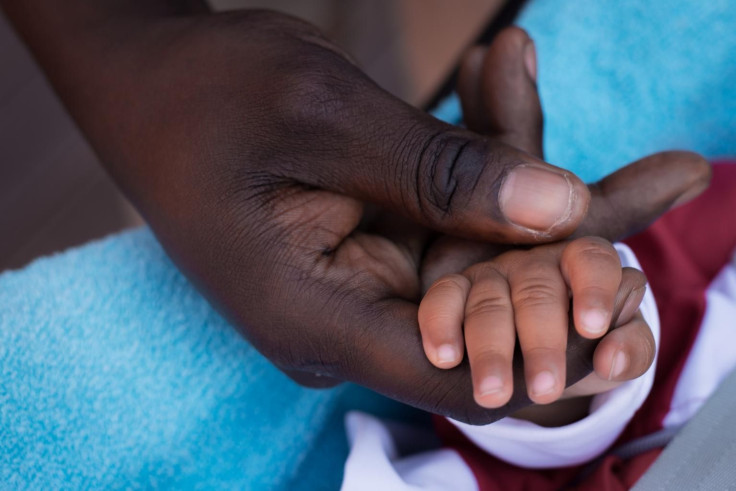 © 2023 Latin Times. All rights reserved. Do not reproduce without permission.