An 87-year-old man suffering from dementia and residing at a Bronx nursing home has been accused of brutally beating his 83-year-old neighbor to death on Saturday, police said.
Law enforcement identified Clifton Bourne, 87, for reportedly fatally pummeling his neighbor, Lloyd Godfrey, in the latter's room Friday evening at the Pinnacle Multicare Nursing & Rehabilitation Center in Co-Op City, the New York Post reported.
Bourne was charged with murder after he purportedly went to Godfrey's apartment at the 480-bed facility and started repeatedly hitting the elderly victim's head against the concrete floor
Officers said that Godfrey was pronounced dead after he was found lying face down in his room with severe head injuries around 6:15 p.m, the Daily News noted.
The elderly Bourne has been taken into custody with his arraignment in the Bronx Criminal Court pending on Saturday.
There were no previous arrest records for Bourne in New York, police said. The New York Police Department said there is still no clear reason for the attack.
Police further clarified that they cannot interview Bourne because he has severe dementia.
"I know him very well. There is no way, no way he would have done something like that. He is scared of his own shadow," Elise Freeman, who identified herself as Bourne's ex-wife, said. "They are putting this on him. He is a peacemaker…. Where were the workers? Nobody saw anything?"
Freeman did not comment on her ex-husband having dementia, the New York Post noted.
Bourne's daughter declined to comment on the incident.
"We are so sorry. Everybody is so sorry. It shouldn't have happened," said a woman who has worked in the nursing home for 20 years. "I couldn't leave work because everybody is crying. What went wrong? Why? Why here? Why, when we are trying to do everything that is right?"
The woman, who has chosen to withhold her identity, also said both elderly men lived in a unit for dementia patients who are often unpredictable and could be triggered by any small reason.
According to the Daily News, the state Department of Health has received 171 complaints regarding the nursing home in question. It was given seven citations in the last four years, but no violations were clear.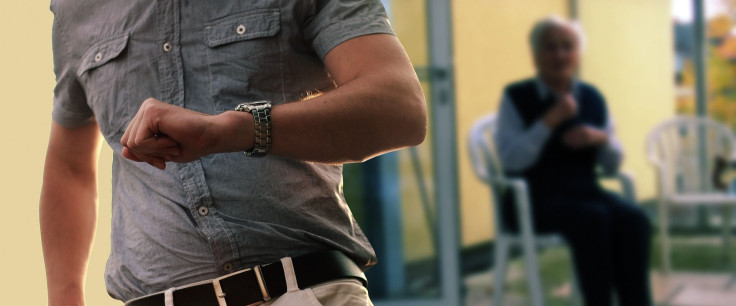 © 2023 Latin Times. All rights reserved. Do not reproduce without permission.