It's official: Demi Lovato and Max Ehrich's fairytale romance has ended. As per an exclusive report on "PEOPLE". As per insiders, the couple began to experience conflicts owing to various reasons. But, the growing distance and Ehrich's newfound popularity in Hollywood allegedly fuelled the break-up.
"Demi and Max were basically together 24/7 for months," a source tells PEOPLE. "They lived in a bubble with zero stress, and everything was just fun. Now they are both working and are on separate coasts."
They completed six months together, earlier this month.
"It was a tough decision, but Demi and Max have decided to go their separate ways to focus on their respective careers," said the source to the media outlet. "They have respect and love for one another and will always cherish the time they spent together," added the source. What started out as a heady romance, fizzled in a couple of months.
Their decision to part ways comes two months after Ehrich proposed to Lovato in Malibu on July 22. Their courtship began in March, and the two were pretty OK with PDA. The "Confident" singer's Instagram was proof.
Soon after the engagement, Lovato revealed to her followers that she said "yes" to the person who made her want to "to be the best version" of herself. The 28-year-old added in the post that "I knew that I loved you the moment I met you." The couple had put up a happy front on social media, earlier this month, as they completed six months of togetherness.
"Happy 6 months to my darling, the best father these pups could ever ask for. I love you BEYOND. Thank you for making my life so much better @maxehrich ___ I love you baby ___," Lovato posted on Instagram, earlier this month. In response, Ehrich added, "Words fall short, baby. Love you infinitely & then some. Thank you for being the light of my life. ❤️ Cheers to forever _,"
It is believed that trouble began to arise in their paradise after alleged tweets from Ehrich professing his love for Selena Gomez surfaced online. While Lovato stood by her lover's side and slammed tabloids for doing nothing substantial with their time, things did seem a little off even back then. In a May cover story of "Harper's Bazaar", Lovato went on to admit that she's not really close to former bestie, Gomez anymore.
Soon after, earlier this month, Lovato released a song titled "OK Not To Be OK" alongside DJ Marshmello. She revealed to host Zane Lowe on Apple Music that 2020 has pushed her to"do a lot of growing this year."
"When I realized that perfection is unachievable, no matter who you are, you could literally be the most perfect-looking person on the planet, but there will still be something scientifically imperfect with you," she told Lowe. "I had to learn that the hard way," she added.
Lovato is reportedly doing okay, post the split. It is believed that she has come to terms with it and feels it isn't a terrible thing, after all.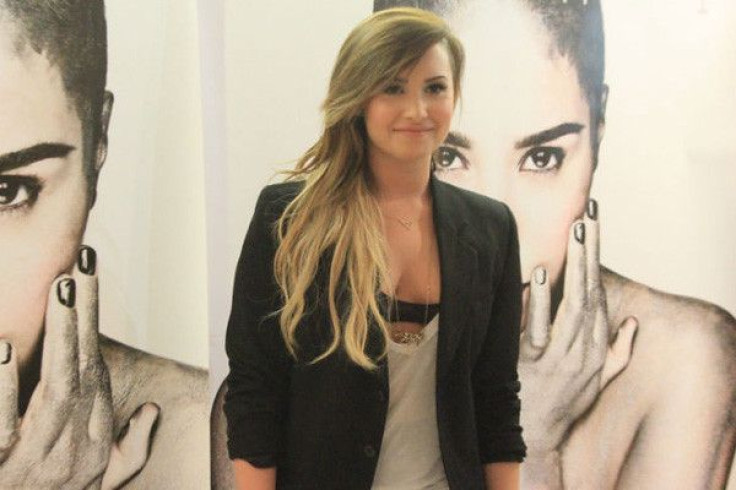 © 2023 Latin Times. All rights reserved. Do not reproduce without permission.