A New York dentist has been arrested on Wednesday, Aug. 25, for writing and dispensing prescriptions for controlled substances to vulnerable women in exchange for sex.
Dr. Barry Arnold, a 70-year-old man working as a dentist in New York, has been accused of doling out prescriptions of Oxycodone, Percocet, and Xanax to drug addicts in exchange for sexual favors from his home and office, the AMNY reports.
The case alleges that between 2016 and 2020, at least 28 different prescriptions were given out to six women who were not his patients at the time, in exchange for sex in at least three different locations while doing drugs with the women, according to the New York Post.
"As alleged, Dr. Arnold abused his position as a dentist and preyed upon vulnerable, drug-addicted women, trading prescriptions for sex acts," Acting U.S. Attorney Jacquelyn M. Kasulis said.
Dr. Arnold gave out prescription drugs to these women, as well as bought and used crack cocaine with them while they partied. He also had a supply of Xanax with him at all times as a "kick-back" for writing the prescriptions in the first place, according to Newsday.
The bail for Dr. Arnold was set at $200,000, which he was able to pay. He is allowed to resume his practice as a dentist, but he is forbidden from giving out prescriptions as well as using nitrous oxide during his work.
"Dr. Arnold took advantage of vulnerable, addicted women for his own benefit. He is ethically and legally responsible for every prescription, but he broke his oath with his alleged misconduct, and he is really no different than a street dealer," Homeland Security Special Agent Peter Fitzhugh said.
Dr. Arnold has not denied any of the allegations made against him, and his lawyer Evan Sugar has not offered up a defense as of press time, instead highlighting Arnold's 40+ years of experience in the field of dentistry.
If convicted, Dr. Arnold could spend up to 20 years in prison.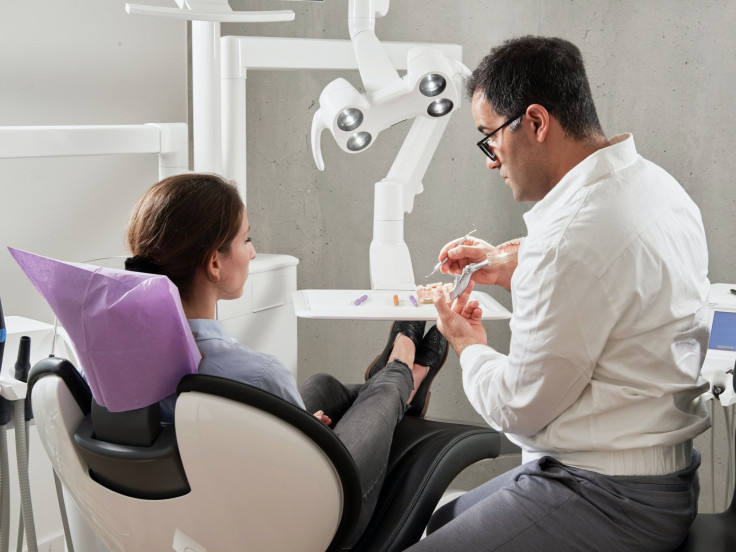 © 2023 Latin Times. All rights reserved. Do not reproduce without permission.