Rihanna allegedly broke up with A$AP Rocky after discovering that her boyfriend and baby daddy cheated on her.
The power couple is expecting their first child together. Although the "Diamond" singer is expecting a child, there are rumors that the couple had previously broken up when she discovered him having an affair with a shoe designer.
Rihanna became a Twitter trend as fans responded to speculations that she and A$AP Rocky had broken up.
A Twitter user LOUIS via ROMA claimed: "Rihanna & ASAP Rocky have split. Rihanna broke up with him after she caught him cheating with shoe designer Amina Muaddi."
According to the social media user, Muaddi is the designer of Rihanna's Fenty footwear called "We Found Love." She is frequently seen wearing one-of-a-kind shoes that her company designed.
They also claimed that their "friendship" isn't new, stating that Muaddi has known the "Praise The Lord" rapper for years and that the two had even worked on a shoe line.
The rumors have elicited no response from Rihanna or A$AP Rocky. Others, however, quickly responded, with some fans hoping that the rumors are just that, while others were upset with the rapper.
"Forget the fact that she is Rihanna; cheating on a woman pregnant with your kid is insane lowkey," one Twitter user said.
Another person stated their opinion, tweeting: "Me finding out Rihanna and asap have broken up, but I have yet to seen an actually valid source to confirm."
Meanwhile, a person close to the couple dispelled the rumors that Rihanna and A$AP Rocky are no longer together.
In fact, the source underscored that the separation and the infidelity charges are both baseless.
"On both points, you are completely incorrect. One million percent false. They're all OK," the insider told TMZ.
Amina Muaddi responded to the rumors by posting new images of the Barbados native out and about in West Hollywood. According to the website, if the adultery claims are true, the shoe designer would have made a horrible mistake if he was genuinely cheating on the "Fashion Killer" hitmaker.
In an interview with GQ last year, A$AP Rocky called Rihanna as the "love of my life."
Rihanna said they share "transparency with everything" when asked what she liked best about her relationship with him.
In a recent interview with Vogue, the Oscar winner said: "What I love the most about us? Transparency with everything: how we're feeling, what our goals are, what our fears and insecurities are. The vulnerability to be able to say what you feel about each other."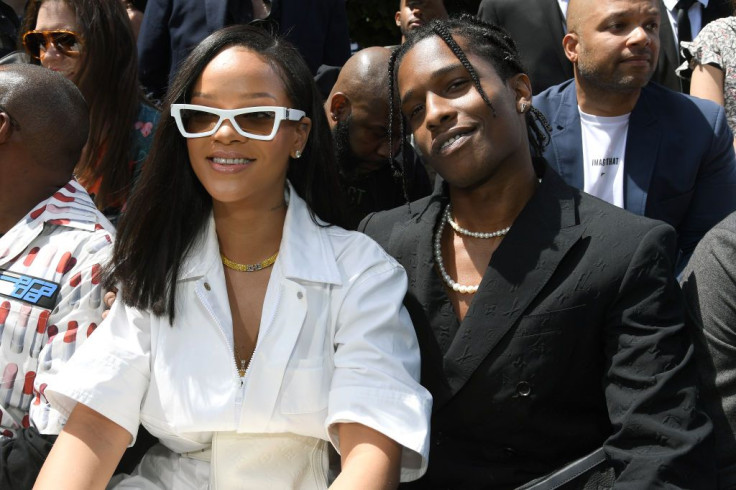 © 2023 Latin Times. All rights reserved. Do not reproduce without permission.