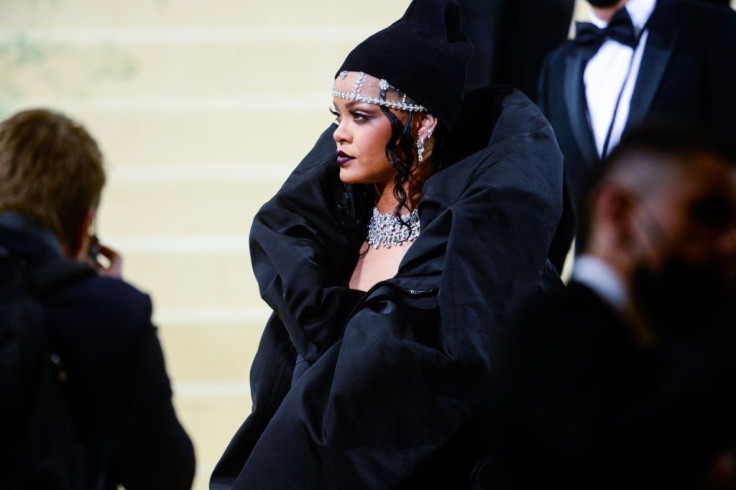 Photos of Rihanna for a holiday shoot of her lingerie collection brand, "Savage X Fenty," which was uploaded on her Instagram on Thursday was followed by speculations about her being pregnant.
The Barbadian singer, Rihanna, displayed her toned figure in a photo shoot for the latest festive ensemble "Fluff It Up" on her Instagram. The 33-year-old Grammy Award winner was seen posing in matching two-piece loungewear, a lime-green bra top and pants, which are labeled and described as "ultra-soft fluffy knit fabric."
Rihanna captioned her recent post, "It's cosy grinch season." It appeared to be inspired by the movie "The Grinch." The outfit is part of the brand's "Tis the Savage" collection range.
The new campaign photos showed the entrepreneur and singer-songwriter's bare midriff, which added fuel to the recent speculation that she is pregnant and expecting a baby with her partner A$AP Rocky, who confirmed their relationship earlier this year. Rihanna flaunted the ensemble in a promotional video as well, in which her tattoos were on display and her hair was styled in braids.
The rumor began when Rihanna visited her native, Barbados, last month for a historic inauguration, as the country became a republic. It was reported that some fans alleged that she had a "mysterious bump" during that time. Rihanna became the 11th person to be named a National Hero in Barbados, but social media were fixated on whether or not she could be expecting her first child with her boyfriend.
Rihanna pointed out how people continuously spread false pregnancy rumors about her. She replied directly to a fan named Jen, who shared a screenshot of the message publicly on her account. Jen wrote to Rihanna, "Can I come to the baby shower sis!? True or not your babies are going to be beautiful. Sorry everyone's up in your uterus right now."
To this Rihanna responded, "Haaaaa! Stawwwp! You ain't came to the first 10 baby showers! Y'all breed me every year dammit lol."
Rihanna has been open about her wish to be a mother in the future. She once said in a 2020 British Vogue interview, "Ten years? I'll be 42! I'll be ancient . I'll have kids—three or four of 'em."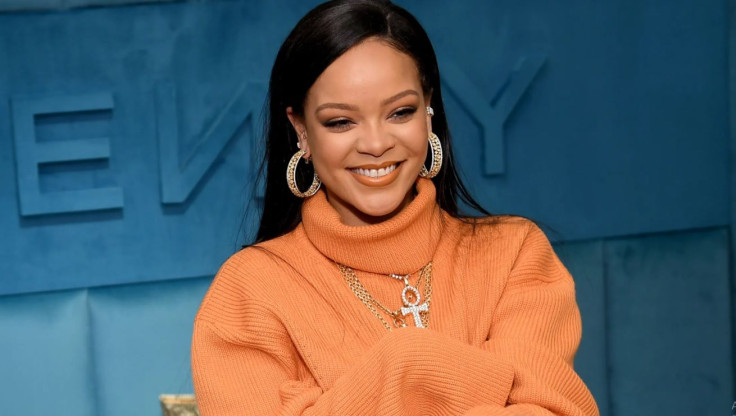 © 2023 Latin Times. All rights reserved. Do not reproduce without permission.