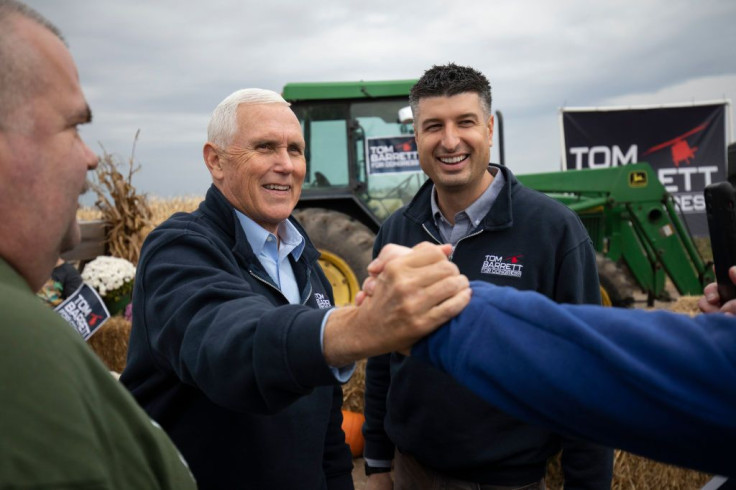 Documents with classified markings were found at former Vice President Mike Pence's house in Indiana. This comes following the revelation of classified materials at President Joe Biden's house and former office, and the seizure of documents marked classified from Mar-a-Lago, which is the Florida residence of former President Donald Trump.
Pence's lawyer, Greg Jacob, wrote in a Jan. 18 letter to the National Archives and Records Administration (NARA) saying that "a small number of documents bearing classified markings" were found earlier this month at Pence's house in north of Indianapolis. According to the Associated Press, four boxes with copies of administration papers -- two in which "a small number" of papers with classified markings were found, and two containing "courtesy copies of Vice Presidential papers" -- were discovered. They were found almost two years after Pence left office.
Advisers to Trump and Biden viewed the Pence news as a helpful defense in their own documents investigations, reported CNN. Biden's team has continued to draw a distinction between him and Trump when it comes to their ways of handling the classified documents. Now, the parallels between the Biden and Pence cases have served to sharpen that argument in the initial fallout.
A source said that Trump's lawyers view the news of classified documents found at Pence's home as a positive development for the former President. They believed that the discovery, coupled with Biden's own ongoing special counsel probe related to his handling of classified documents, changes the dynamics of the Department of Justice's investigation into the former President.
As for Biden, his officials were relieved by the news. According to sources, the Pence news "turns down the temperature on this being a Biden-only story." Another source likened the steps Pence took after the discovery of classified documents to those taken by the President. Pence handed about a dozen classified documents to the Federal Bureau of Investigation (FBI) shortly after finding them. When Biden's team found sensitive documents at his Washington, DC, think tank office in November 2022, they quickly informed the National Archives. Soon, the Justice Department was notified.
Trump's team also believed that the Biden and Pence revelations support their argument that this should not treated as a criminal matter. They are of the opinion that it should come under an administrative review of the White House's process for handling classified material overseen by the Office of the Director of National Intelligence.
The Pence revelations also provides a political opening for Trump, reported CNN. That's because it might be difficult for many voters not steeped in the details of the classified document drama to distinguish the nuances of the three cases. The more such documents are found, and the more top current and former executive branch officials get involved, the more it seems that such discoveries are no big deal. It could also mean that everyone involved in such cases is equally at fault. Any indication that Trump is being singled out and treated unfairly, will be used by him to bolster his claims that he's the victim of political persecution. The stakes are especially inflammatory given his 2024 presidential campaign.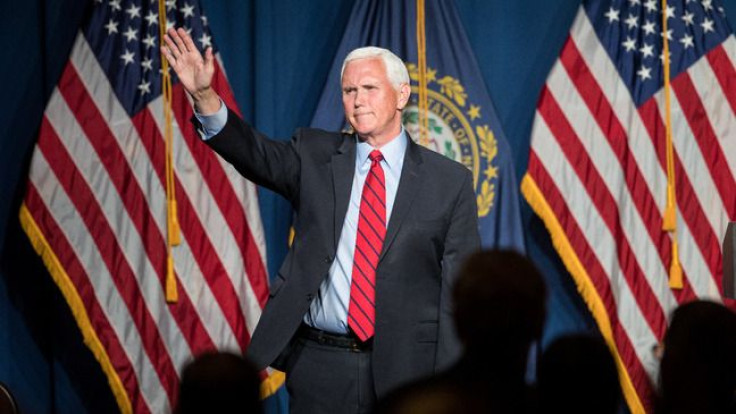 © 2023 Latin Times. All rights reserved. Do not reproduce without permission.