The U.S. President Donald Trump has come up with a novel strategy to tackle the coronavirus outbreak in the country that involves injected disinfectant into the COVID-19 positive patients. He also suggests exposing patients to UV radiation.
Trump's suggestions were made during the White House coronavirus task force briefing Thursday, April 23. The suggestions came after an official presented results of government research suggesting that heat and sunlight exposure can kill the virus.
The study U.S. government study that the officials referred to during the briefing also suggests that using hazardous chemicals like isopropyl alcohol and bleach can kill the virus in bodily fluids such as saliva and respiratory fluids even faster.
"So, supposing we hit the body with a tremendous - whether it's ultraviolet or just very powerful light and I think you said that hasn't been checked but you're going to test it," Trump said during the meeting, pointing his intention at Dr. Deborah Birx, who is the White House coronavirus response co-ordinator.
He further added that he is not a doctor but a person with a good you-know-what.
"And then I see the disinfectant where it knocks it out in a minute. One minute. And is there a way we can do something like that, by injection inside or almost a cleaning?" Trump further said.
Trump's remarks on the treatment possibilities for COVID-19 has been widely criticized mostly due to the fact that stuff he is talking about is potentially dangerous and may spread misinformation among Americans.
Doctors believe that a notion that ingesting or injecting a disinfectant can kill the coronavirus within minutes is potentially dangerous and misleading.
Dr. VB Gupta, a pulmonologist, emphasized that ingesting even the smallest amount of household disinfectant products containing bleach of isopropyl alcohol can be deadly. He further added that there are many people out there who hand on to everything that Trump says as a president and this may not go very well with them.
Medical professionals and other people across the world have reacted with horror on Trump's remarks.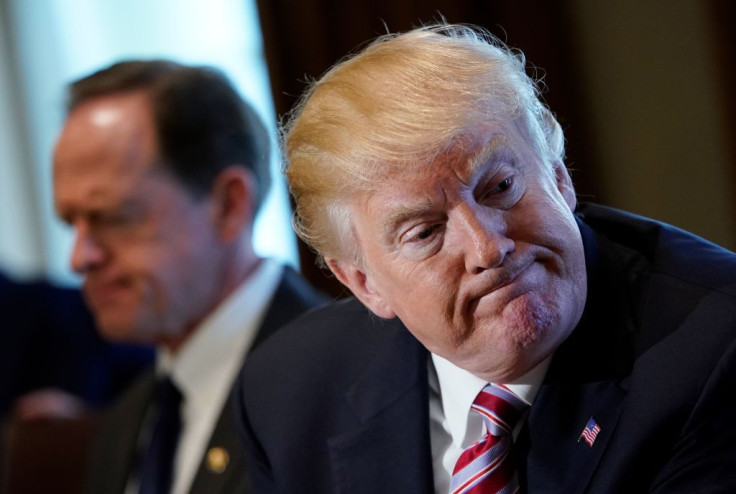 © 2023 Latin Times. All rights reserved. Do not reproduce without permission.