It seems like Kanye West enjoys hitting the headlines for various reasons after he controversially featured Vice President Kamala Harris' viral "We did it, Joe" soundbite on a new track as he performed at the shambolic "Donda 2" listening event in Miami on Tuesday, which took nearly three hours before the event properly began.
"We did it, we did it, Joe," ran the voice-over, which came from a video posted on Harris' Twitter on Nov. 7, 2020, when she called Biden to congratulate him following the victory of the Biden-Harris tandem. The short video garnered over 50 million views, logging about 545,000 retweets.
West, who briefly ran for president in 2020 and had supported former President Donald Trump in the past, seems to be mocking the vice president as she and President Biden face low approval ratings amid high inflation, a border crisis, and the messy Afghanistan withdrawal on top of the ongoing Russo-Ukrainian conflict, Fox News reported.
Earlier this month, Biden, whose approval rating has been underwater since October, saw the numbers drop below 40 percent in the RealClearPolitics polling average. In the most recent Fox News Poll, 47 percent of respondents approved of Biden, with 52 percent disapproval. Harris, on the other hand, had 54 percent of pollers disapproving of her leadership.
Harris was not the only public personality to get trolled during West's Miami listening event as the "Junya" rapper banks on his strained relationship with his family to produce "Donda 2," which centered on his selfishness and disconnection from his four kids and estranged wife.
He specifically targeted Kim's current lover, Pete Davidson, as he rapped "God saved me from that crash, just so I can beat Pete Davidson's ass," alongside The Game on "Eazy," according to the Daily Mail.
Another song would also reference a text that Davidson had sent West after the comedian assured the rapper he had no intention of getting in the way of West's relationship with his children. "He's not a threat, send him a text, put him in a timeout," Ye rapped on the song "Security." "I'll put your security at risk. Never stand between a man and his kids."
"Donda 2" will only be made available on Kanye's $200 handheld audio listening device, Stem Player, in retaliation against the "oppressive system," the Daily Beast noted. The father of four argues that artists only get 12 percent of the money the industry makes.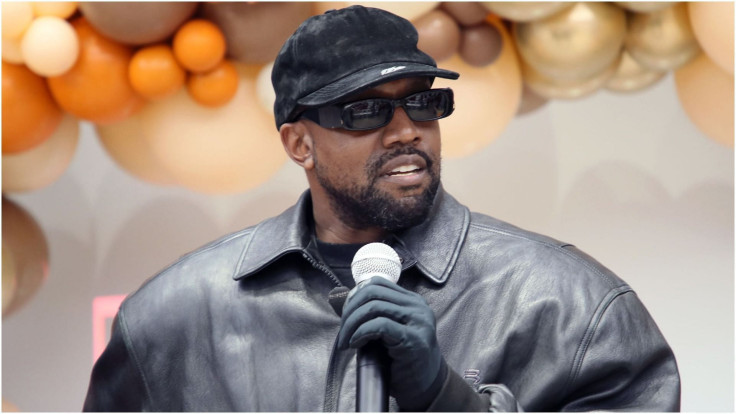 © 2023 Latin Times. All rights reserved. Do not reproduce without permission.