The Department of Justice (DOJ) said Monday that it was willing to accept one of former U.S. President Donald Trump's picks for an independent arbiter to review seized documents.
This could help accelerate the selection process and shorten any delays caused by the special master's appointment, reported AP News.
Last week, U.S. District Judge Aileen Cannon, granting a request from Trump's team, said that she would appoint a neutral arbiter to go through the records. The person can weed out any that might be covered by executive privilege or attorney-client privilege.
In a filing Monday night, DOJ lawyers said that along with the two retired judges whom they earlier recommended, they would also be okay with one of the Trump team selections -- Raymond Dearie. He is the former chief judge of the federal court in the Eastern District of New York, and is currently on senior active status. He had indicated he was available and "could perform the work expeditiously" if appointed, the Justice Department said. It is not clear whether Cannon would name Dearie or someone else.
Meanwhile, Trump's lawyers opposed the DOJ's motion to continue its review of classified documents that were seized during a raid of Mar-a-Lago in August, reported Fox News. On Monday, Trump's legal team referred to the documents that were seized as "purported 'classified records'." It suggested that his lawyers do not concede the DOJ's contention that top-secret information was found by the Federal Bureau of Investigation (FBI) agents in its Aug. 8 search of Mar-a-Lago, reported AP Newss.
The lawyers noted that there is no evidence any of the records were ever disclosed to anyone. They also said that at least some of the records belong to Trump and not to the Justice Department. They called the investigation of the 45th President of America "unprecedented and misguided." They said that what at its core is a document storage dispute that has spiraled out of control, the U.S. government "wrongfully seeks to criminalize the possession by the 45th President of his own Presidential and personal records."
Last week, the probe hit a roadblock when Cannon granted the Trump team's request for the appointment of an independent arbiter (special master) to review the seized records. For now, it prohibited the DOJ from examining the documents for investigative purposes.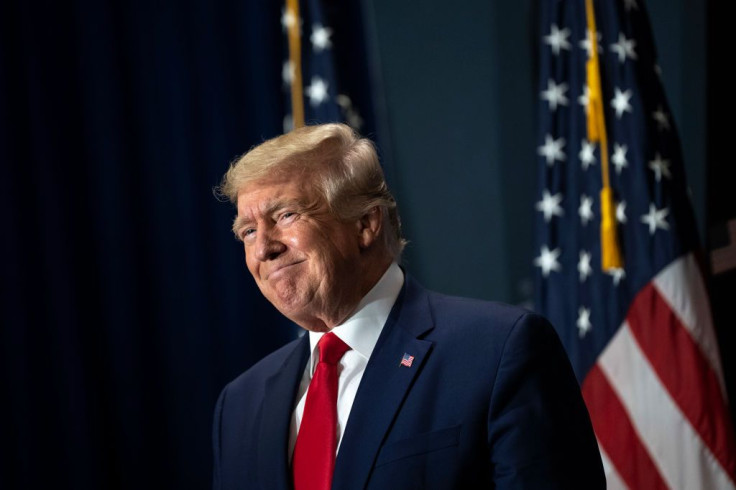 © 2023 Latin Times. All rights reserved. Do not reproduce without permission.