Former U.S. President Donald Trump's lawyers and the Department of Justice (DOJ) on Friday submitted their respective nominees to serve as the special master. The person will review materials that were seized from Trump's Mar-a-Lago estate.
The joint court filing stressed the wide gap between Trump and the DOJ. The two sides disagreed over how long the special master probe would last, what she or he would consider, and who pays the bill, reported CNN. This is the latest legal move in the DOJ's criminal investigation into Trump's potential mishandling of documents as his term ended in January last year.
The DOJ said that last month, Federal Bureau of Investigation (FBI) agents found more than 11,000 pages of U.S. government documents at Trump's Florida property. Under the Presidential Records Act, they belonged in the custody of the National Archives, NBC News reported.
The Guardian reported that U.S. district judge Aileen Cannon, who is a Trump appointee in Florida, granted the former President's request for a special master last week. Due to her order, prosecutors are temporarily barred from reviewing the seized records as part of their criminal investigation.
The DOJ nominated two retired federal judges to serve as special master. One is Thomas Griffith and the other Barbara Jones. From 2005 to 2020, Griffith served on the DC Circuit Court of Appeals. Before retiring, in one of his final major rulings he wrote the majority opinion that rejected House Democrats' attempt to subpoena Trump's former White House Counsel Don McGahn. As for Jones, she is a former federal prosecutor and a retired judge from the Southern District of New York from 1995 to 2012.
The legal team of Trump nominated Judge Raymond Dearie and lawyer Paul Huck Jr. to serve as special master. Huck Jr. has his own law firm, and had been a partner at the Jones Day law firm. It represented the Trump campaign in 2016. Dearie served as a federal judge in New York since 1986. After retiring in 2011, he is now a senior judge on the circuit. Both the parties will respond to the other's proposed candidates on Monday.
The special master will review documents that the DOJ said are so sensitive and classified that FBI agents and DOJ lawyers needed additional security clearances to review them.
The Justice Department has maintained that the classified documents found during the FBI raid belong to the U.S. government and are not Trump's "personal records." But Trump's legal team has argued that "unchecked investigators" could not be trusted to separate out privileged materials.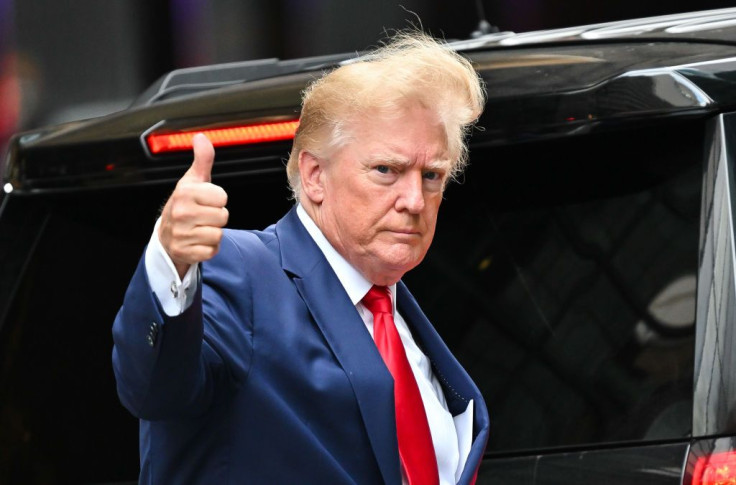 © 2023 Latin Times. All rights reserved. Do not reproduce without permission.