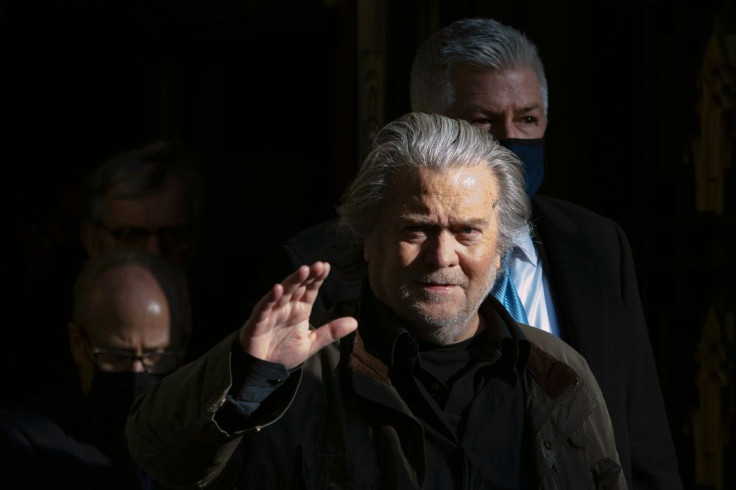 Steve Bannon, a longtime aide of former US President Donald Trump, turned himself in to face criminal contempt charges for not cooperating with the committee that is investigating the Jan. 6 riot at the US Capitol.
Apart from turning down to appear for a congressional deposition, he refused to hand over documents in response to the committee's subpoena, so he was indicted Friday on two federal counts of criminal contempt. The 67-year-old who worked at the White House at the beginning of the Trump administration, turned himself in to the Federal Bureau of Investigation (FBI) in Washington, D.C. Monday, reported Al Jazeera.
After his appearance in court Monday, he said that he was "taking on the Biden regime" in fighting the charges, according to Associated Press. Outside the court, Bannon said that he was "going on the offense" against the US President Joe Biden, attorney general and the speaker of the House, and said, "This is going to be a misdemeanor from hell for Merrick Garland, Nancy Pelosi and Joe Biden."
He did not enter a plea and will face court Thursday. Bannon was released without bail by Federal Magistrate Judge Robin Meriweather, but has been ordered to surrender his passport and is required to check in weekly with court officials. Prosecutors said that he faces a maximum of one year and a minimum of 30 days in jail on each count, if he is convicted.
Outside the courthouse, some called him a traitor, and shouted expletives at him, and one man paraded around with a sign that read, "Clowns are not above the law."
The committee said that on Jan. 5, Bannon attended an event at a hotel in which Trump aides made attempts to persuade Congress members to vote against the election results, and he urged Trump to focus on the congressional certification.
From the time Bannon got the subpoena in September until Oct. 7 when his lawyer sent a letter, seven hours after the relevant documents were due, he didn't interact with the committee, said the indictment. His lawyer, David Schoen, said that Bannon acted as his attorney counseled him to do by "not appearing and by not turning over documents in this case. He didn't refuse to comply."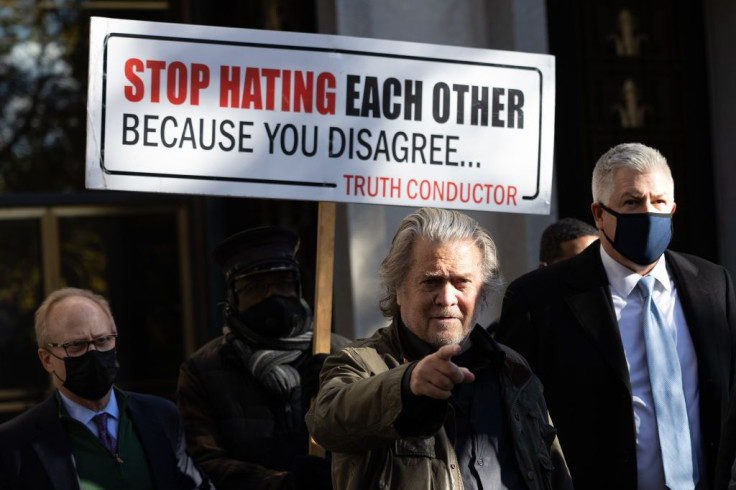 © 2023 Latin Times. All rights reserved. Do not reproduce without permission.