Former President Donald Trump will soon be able to use his personal accounts on Facebook and Instagram.
Facebook and Instagram parent company Meta said Wednesday that it will restore Trump's account in the coming weeks, reported the Associated Press. It will end a two-year suspension that the company had imposed in the wake of the Jan. 6, 2021 riot.
In a blog post, the company said that it is adding "new guardrails" to ensure that there are no "repeat offenders" who violate its rules. It doesn't matter if they are political candidates or world leaders.
Nick Clegg, Meta's Vice President of global affairs, wrote that the "public should be able to hear what their politicians are saying -- the good, the bad and the ugly -- so that they can make informed choices at the ballot box." He shared that Meta will intervene when there is a "clear risk" to real-world harm. Clegg noted that in the event that Trump posts further violating content, the "content will be removed." He will also be suspended for between "one month and two years, depending on the severity of the violation."
Facebook had suspended the former President on Jan. 7, 2021, for praising his supporters who had engaged in violent acts at the Capitol on Jan. 6, 2021. After being banned from mainstream social media, Trump has been using his own platform Truth Social. But Republicans had been pressing for Trump to be allowed back on Facebook as he gears up to run for the presidency again in 2024, reported BBC.
Facebook had been an important source of fundraising revenue for his campaigns, which spent millions of dollars on the company's advertisements in 2016 and 2020. The latest move by Meta will not only allow Trump to communicate directly with his 34 million followers, but will also allow him to resume direct fundraising.
Responding to the news, Trump said that Facebook, which has lost "Billions of Dollars in value since 'deplatforming' your favorite President, me, has just announced that they are reinstating my account." He said that such a thing should "never again happen to a sitting President, or anybody else who is not deserving of retribution!" He was recently reinstated on Twitter, but he has not tweeted yet.
News of his re-instatement was quickly criticized by Democrats, with California Democratic Representative Adam Schiff saying that Trump "incited an insurrection." Hr added that giving Trump back access to a "social media platform to spread his lies and demagoguery is dangerous."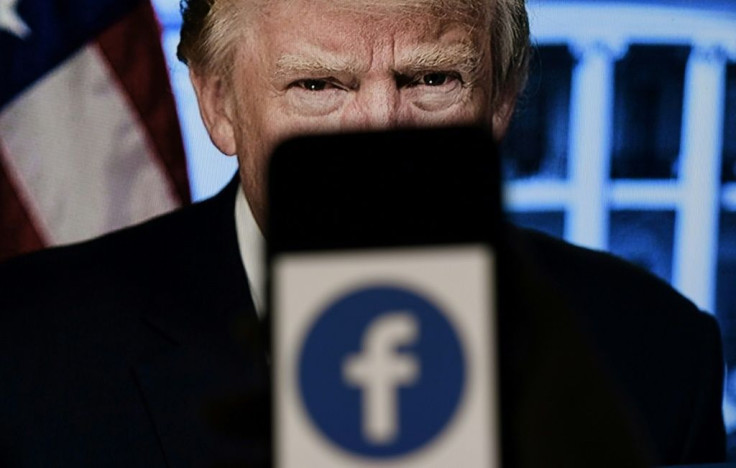 © 2023 Latin Times. All rights reserved. Do not reproduce without permission.