The mudslinging between the United States of America and China intensifies. U.S. President Donald Trump harps at the Asian superpower for the mishandling of the pandemic, claiming that the Communist Party of China (CPC) is largely responsible for plaguing the world with the global health crisis.
Trump slammed "an unidentified wacko in China" who claimed that the world was responsible for the COVID-19 outbreak spiraling out of control on Wednesday, May 20.
Responding to the same, Trump said, "Some wacko in China just released a statement blaming everybody other than China for the Virus which has now killed hundreds of thousands of people," tweeted Trump Wednesday. "Please explain to this dope that it was the 'incompetence of China' and nothing else, that did this mass Worldwide killing!" he added.
Thinking along similar lines, the secretary of state Pompeo criticized the Communist Party for retaliating against Australia and threatening with economic retribution, after the country pushed for a detailed probe into the origins of the virus, that reportedly broke out in a wet market.
Trump took things up a notch after he categorically accused the Chinese President of playing an active part behind a "disinformation and propaganda attack on the United States and Europe."
Trump left no stone unturned in alleging how the foul play was up to the hilt ahead of the presidential elections. He also hinted at China's desperation to go to any lengths to catapult former Vice President Joe Biden into power in the forthcoming presidential elections in his recent tweet.
This isn't the first time that President Trump has accused China of ravaging the global economy and delaying the mitigation of the pandemic. Trump's allegations have been refuted by the Chinese foreign ministry, who in turn have criticized the Trump administration of using the accusations as a ploy to deflect from its own shortcomings and its repeated failure in containing the viral outbreak. The U.S. currently crossed the one million mark in the cases tested positive.
Despite there being no concrete research that backs the allegations against China, the pandemic and its outbreak hurled a severe blow to China's trade relations with other countries.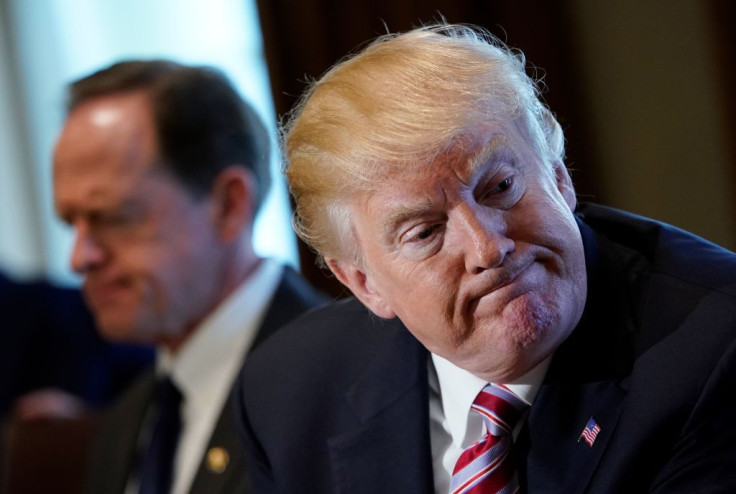 © 2023 Latin Times. All rights reserved. Do not reproduce without permission.