Former U.S. President Donald Trump has revealed that his young superfan Kyle Rittenhouse, who was acquitted of murdering two people and wounding another last year during racial justice protests in Wisconsin, paid him a visit at his Florida resort.
"He came over with his mother. Really a nice young man," Trump said in an interview with the TV show host Sean Hannity that aired on Fox News on Tuesday night. "And what he went through, that was prosecutorial misconduct. He should not have had to suffer through a trial for that. He's a really good, young guy."
Trump's news was also accompanied by a shot of the pair together at his Mar-a-Lago resort in Palm Beach, where the former president resides, according to the Guardian. In the photo, Rittenhouse, 18, and Trump were in suits and smiling while flashing twin thumbs-up signs.
The de facto leader of the Republican Party further claimed Rittenhouse insisted on meeting him after he was found not guilty on all charges by a jury in Kenosha, Wisconsin, last Friday.
His interview came just a day after Rittenhouse appeared on Tucker Carlson's show, where the teen claimed he was a supporter of the Black Lives Matter movement. The right-wing host would also assert the gunman is just an ordinary teen who is not particularly political.
Rittenhouse also appeared in a Tuesday night interview on NewsNation Now with Ashleigh Banfield, confessing he was not aware what the white power sign meant when his attorneys introduced him to the Proud Boys, the Rolling Stone reported.
"I didn't know that the 'OK' hand sign was a symbol for white supremacy, just as I didn't know that those people in the bar were Proud Boys," he said. "They were set up by my former attorney, who was fired for putting me in situations like that with people I don't agree with."
The acquitted vigilante gunman was only 17 when he traveled some 20 miles from his home in Antioch, Illinois, to Kenosha, so he could join the protests following the shooting of Jacob Blake, who is Black, by a white cop on Aug. 23 last year.
Using an assault rifle, the teen would shoot and kill Joseph Rosenbaum, 36, and Anthony Huber, 26, and wounded Gaige Grosskreutz, 27, on Aug. 25 as he roamed the streets of Kenosha with other armed men.
The 18-year-old got the support of Trump's Make America Great Again supporters and gun rights advocates, who believe he had the right to open fire on protesters because he feared for his own life during the protests, the New York Daily News noted.
During his tumultuous trial, Rittenhouse would also maintain the shootings were in an act of self-defense.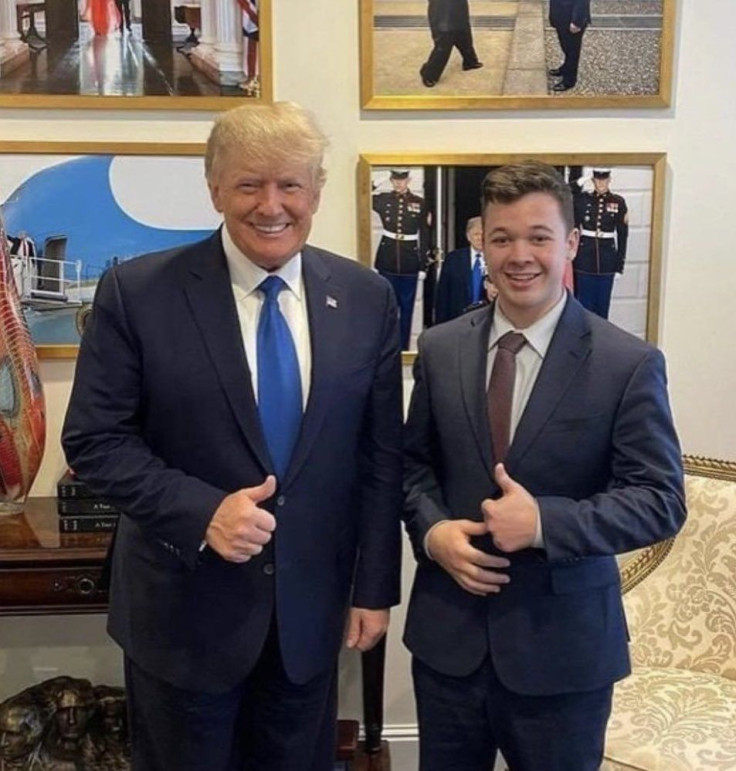 © 2023 Latin Times. All rights reserved. Do not reproduce without permission.