An innocent man was reportedly shot and killed by the family members of a missing 1-year-old baby while they were searching for the child in their neighbors' homes.
Aziz Hassan, 60, was allegedly shot to death by Delarius Miller, 38, and Santana Miller, 34, while the duo was going door to door searching for their cousin Xavier Barnett's 1-year-old child Blaise Barnett who was abducted from his family's Ford Explorer on Wednesday, Nov. 10, the Daily Beast reported.
Blaise Barnett was reported missing at around 1 a.m. on Wednesday, Nov. 10, from the parking lot of the family's Parc 1000 apartment flat at 1000 Montreal Road in Clarkston. Blaise's parents were reportedly carrying bags of groceries to their apartment and returned to the parking lot to find their Ford Explorer and their son missing.
That SUV was later found at around 10 a.m. at the Dennon Hills Condominiums in DeKalb County, about two miles away from the family's apartment. However, Blaise was not found to be in the vehicle.
Following the discovery of their car, the boy's relatives descended on the area where their vehicle turned up and went door to door throughout the night, asking residents if they had seen the baby.
"That night I didn't sleep because they are knocking on the door and they are loud, shouting," Fowsia Abdullhai, a resident in the neighborhood said.
"Knocking the people's door and asking, 'Can we look around and check if you have the son, the missing son?'" she said.
Authorities believe that Hassan was reportedly shot by the child's relatives during this frantic search. The officers stated that the circumstances surrounding the shooting are not entirely clear, and believe that Hassan was killed during some kind of disagreement, according to The Atlanta Journal-Constitution.
"There's no evidence to suggest that Mr. Hassan had any involvement in the kidnapping of the 1-year-old," a DeKalb County police spokesperson said.
Blaise turned up the next day in front of a home along Rogers Street in Clarkston, about a mile from his home. The child was found seated inside a woman's car in her driveway. He did not appear harmed and was finally reunited with the family, FOX 5 Atlanta reported.
Delarius Miller and Santana Miller have been taken into custody and are both facing murder charges. They are now being held without bond at the DeKalb County Jail.
It remains unclear where Blaise was for the 36 hours he was missing.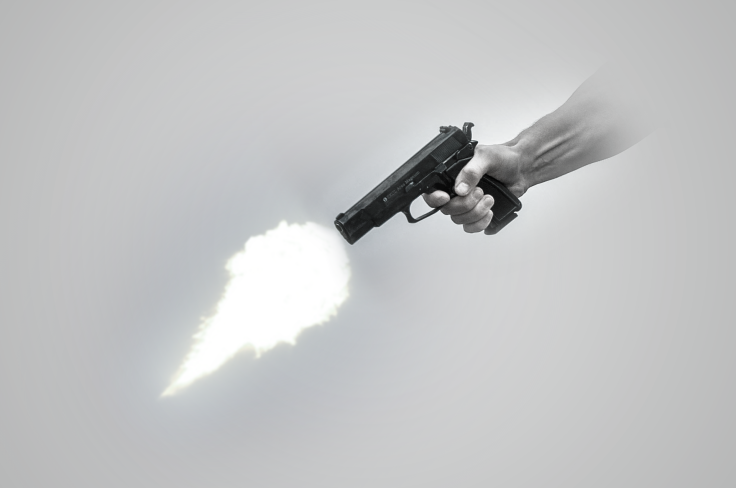 © 2023 Latin Times. All rights reserved. Do not reproduce without permission.