The head of a homeless man who was reportedly killed and dismembered by his Facebook friend is still missing even one year after his mangled partial remains were found inside two suitcases under the thick Denver snow last year.
The dismembered body of the homeless victim, Joshua Lockard, 33, was reportedly found inside purple and black suitcases late last year by city employees while they were plowing snow from a southwest Denver sidewalk. After they stumbled upon the bags, the city workers "opened the purple suitcase and observed a human foot" inside it and alerted the authorities, Law & Crime reported.
After officers responded to the scene and inspected the black suitcase, a human torso was reportedly found inside it. Additional body parts were eventually discovered. However, the victim's head, left arm, right arm, and lower left leg still remains missing.
The suitcase also contained a baggage claim sticker "consistent with being placed after a recent flight." The words "Satterthwait" and "Den" were found underneath the barcode on that sticker.
Three days after officers discovered Lockard's remains, Denver Police Department officers responded to an overdose situation at the Royal Chateaux apartments in Southwest Denver.
At the apartment, the officers discovered another "black suitcase" that was "similar in appearance to the black suitcase that contained Lockard's remains. They opened the suitcase and found several black trash bags, tissues with suspected blood, packaging for a hand saw, one saw blade containing suspected blood, a hand saw, and a bank card containing the name Joshua Lockard inside it, CBS Denver reported.
The couch inside that apartment was also reportedly said to be covered in blood.
Benjamin Satterthwaite, 29, who was found in the apartment "unconscious and possibly suffering from a possible overdose situation," allegedly admitted to killing Lockard and then dismembering his body before stuffing the pieces of the victim's remains into two separate suitcases which he then dumped onto a city sidewalk.
Satterthwaite was reportedly Lockard's Facebook friend.
Satterthwaite pleaded guilty to one count of murder in the second degree in exchange for Denver County prosecutors dropping both a lesser and more serious charge. He was originally charged with one count each of murder in the first degree and tampering with a deceased human body.
Satterthwaite has been sentenced to 30 years in state prison last week. He was given credit for 310 days already served behind bars.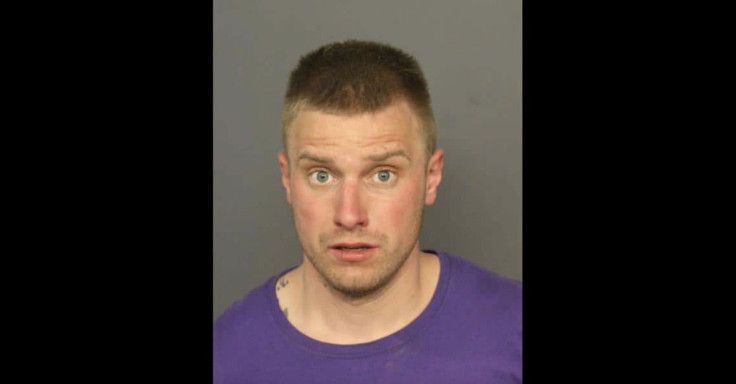 © 2023 Latin Times. All rights reserved. Do not reproduce without permission.