An Italian has been accused of brutally killing his own mother, before proceeding to dismember her remains and scatter pieces of her body across the city inside IKEA shopping bags in Naples.
Eduardo Chiarolanza, 47, who has been living with his mother Eleonora Di Vicino, 85, confessed on Friday, Sept. 10, to murdering the matriarch and disposing of her remains around the city in Naples inside numerous bags from the furniture giant, the Mirror reported.
Di Vicino was first reported missing to the authorities towards the end of August after her sister and acquaintance raised concerns with the police that the mother had seemingly disappeared and ceased contact with them. A local school principal with whom the elderly woman regularly maintained contact also reported that he hadn't heard from her in weeks.
Detectives shortly launched an investigation into the sudden disappearance and reached a conclusion when the mangled remains of an unidentified woman were discovered in a handful of shopping bags scattered around the city. Following an inquiry, the officers determined Chiarolanza as the main suspect in the heinous killing and took him into custody, the Daily Star reported.
Chiarolanza had reportedly been suffering from mental health issues and financial problems since he lost his job a few years ago, according to his friends and family.
Upon a search of the apartment that Chiarolanza shared with his mother, the authorities found bloodstains, leading them to speculate that the brutal murder transpired inside the flat.
The police are still working to establish a timeline for the alleged murder and dismemberment. Cops have employed sniffer dogs to locate the victim's other body parts, most of which were also stuffed inside shopping bags before being discarded.
In a similar but unrelated incident, a man named Neil Carmichael, 34, has been accused of brutally stabbing his mother Morag Carmichael, 66, to death before hiding her body under a rug at their home in Drumnadrochit, Scotland on Dec. 7 last year, Latin Times reported.
The suspect also allegedly struck the poor woman with heavy ornaments, a baseball bat, and a saucepan, and inflicted "blunt force injuries" and fractures to her skull, neck, and cheekbones before killing her and hiding her body under a rug.
Carmichael, who previously lived in Aberdeen and Glasgow, returned to live at his parent's house a few years ago. Carmichael was reportedly going through a tough time after he lost his job as a hotel kitchen porter in September 2020 because of the pandemic.
When Kenneth, Carmichael's father, returned home on the day of the murder, Carmichael told his father that there was something that he needed to tell him.
"He said his mum was a gypsy witch and, that if she was not, then she would not be dead," Prosecutor Lindsey Dalziel told the court.
Kenneth had insisted that his wife was not dead. However, Carmichael replied: "She is."
"Kenneth eventually found his wife under a rug just outside the back of the house and immediately dialed 999," Dalziel told the court.
Carmichael was reportedly known to take drugs such as cannabis, valium, and amphetamine since he was a teenager.
Carmichael faced a murder charge during a hearing at the High Court in Glasgow on Sept. 7. However, he was acquitted after prosecutors found that he was suffering from a "drug-induced" mental disorder and accepted that he was not criminally responsible at the time of the murder.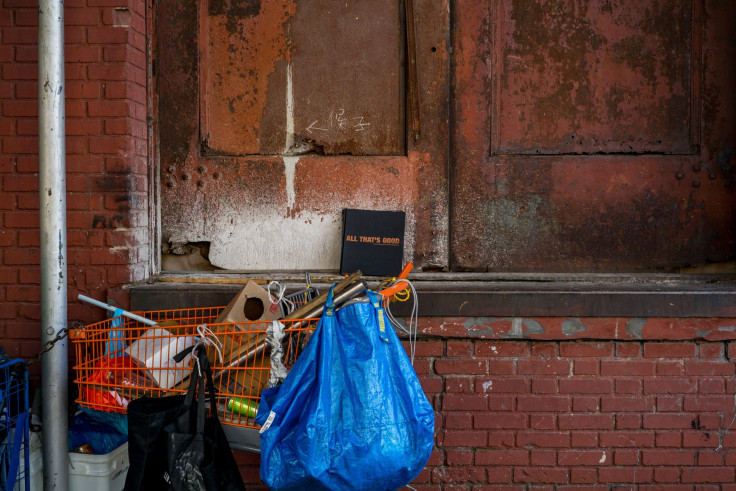 © 2023 Latin Times. All rights reserved. Do not reproduce without permission.