As part of a defamation lawsuit brought by former magazine columnist E. Jean Carroll, former President Donald Trump sat for a deposition Wednesday.
The deposition came after a federal judge cleared the way for Trump's testimony saying that the former President had already taken steps to delay the case, reported CNN.
A spokesperson for Kaplan Hecker & Fink, the law firm representing Carroll, said that they were pleased that on behalf of their client, they "were able to take Donald Trump's deposition today." They did not comment further on it, and it is not clear what Trump said during the deposition. It was taken at his Mar-a-Lago resort in Florida. It is not clear whether Trump will ask that his deposition be treated as confidential, according to The New York Times.
CBS News reported that Alina Habba, a lawyer for Trump, said that the former President "was pleased to set the record straight today." The attorney said that the case was nothing more than a "political ploy like many others in the long list of witch hunts against Donald Trump."
Trump was questioned by the legal team of Carroll. They have indicated in court filings that the deposition might be used in another civil lawsuit that they say Carroll plans to file in November. It is a sexual assault claim against the former President. The writer will be able to pursue the lawsuit on Nov. 24. At that time a new state law -- the Adult Survivors Act -- will create a one-year window that would allow sexual assault claims that would otherwise be barred by New York's statute of limitations.
In 2019, Carroll sued the former President for defamation after he denied her claim that he raped her in a store in New York in the mid-1990s.
For more than a year, the defamation case has been in legal limbo. Trump and the Department of Justice argue that he was a federal employee and his statements denying Carroll's allegations were made in response to reporters' questions while he was still the President. They argued that the DOJ should be substituted as the defendant, which, because the U.S. government can't be sued for defamation, would end Carroll's lawsuit.
Judge Lewis Kaplan ruled against Trump and DOJ, but they appealed. A federal appeals court in New York ruled last month that Trump was a federal employee when he denied Carroll's allegations. But the federal appeals court asked the Washington D.C. appeals court to determine if the former President was acting within the scope of his employment when he allegedly made the statements that were found defamatory. If the DC court rules in Trump's favor then the DOJ would likely be substituted as a defendant and the case will be dismissed.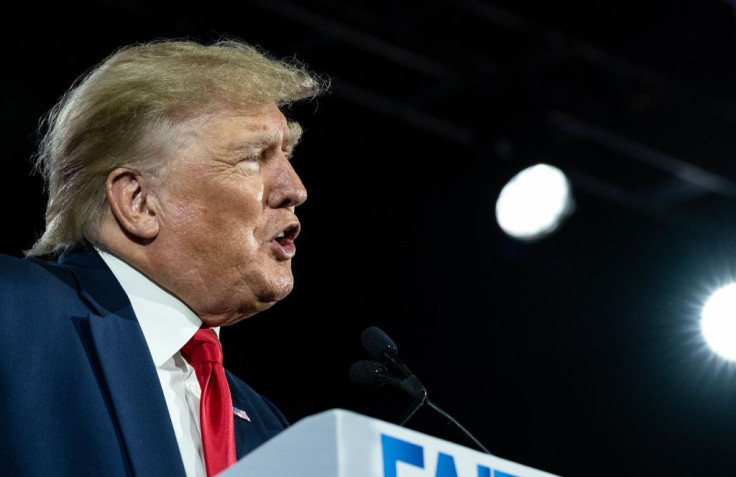 © 2023 Latin Times. All rights reserved. Do not reproduce without permission.