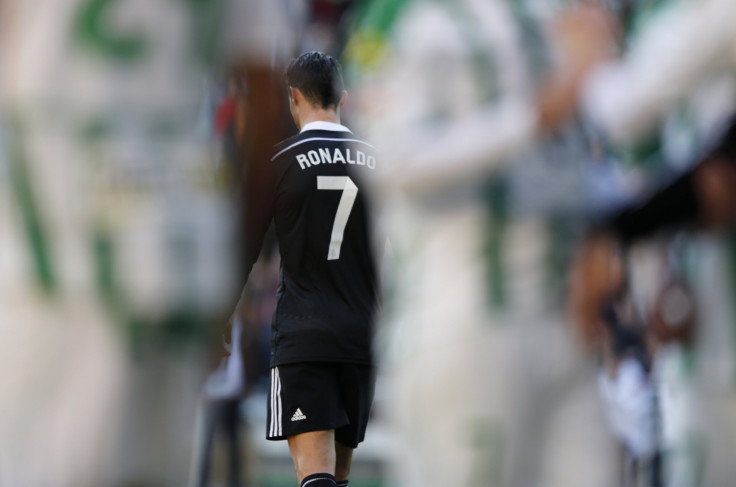 It was double trouble for Elche this morning as both Lionel Messi and Neymar scored braces in rout to FC Barcelona's blow out victory 6-0 over the Elx city club. The game was scoreless for a majority of the first half until Gerard Pique broke the scoreless game in the 36th minute.
The second half was all Barca however as Neymar and Messi tore apart the weak Elche defense. Messi converted a penalty 10 minutes into the second half and the team went up 3-0 after Messi found Neymar who found the top corner of the net.
Two minutes later, the dynamic duo was at it again as Neymar played a short pass to Messi who masterfully chipped the ball back to his Brazilian teammate for the goal. After a goal and two assists, it was the Argentine's turn to score again as La Liga's all-time leading scorer blew past an Elche defender and beat Claudio Bravo in the bottom corner of the net.
---
Cristiano Ronaldo's eyes must be burning after the Real Madrid superstar was shown the red card by referee Alejandro Hernandez during the team's 2-1 victory over Cordoba on Saturday.
Cordoba shocked the Spanish capital after an early goal by Nabil Ghilas in the 2nd minute gave them an early 1-0 lead, but Frenchman Karim Benzema equalized later in the first half.
Ronaldo found himself on the referee's naughty list after punching Cordoba defender Ivan Crespo early in the second half. However, Hernandez did not give Ronaldo a red card despite Crespo pleading with him to do so. The incident would not go unnoticed though as Ronaldo was finally shown red in the 82nd minute for attempting to kick another Cordoba defender, Edimar.
Real Madrid's backs were to the wall as they now had only 10 players and were still knotted in a 1-1 tie. It was Gareth Bale who answered the bell and came to the rescue for Los Blancos as he converted a penalty in the 88th minute to give Real Madrid the last minute win.
© 2023 Latin Times. All rights reserved. Do not reproduce without permission.