Soon after President Donald Trump was discharged from the Walter Reed medical center on Monday, Dr. Anthony Fauci came forward to warn Americans that they should not get complacent about the situation and "trivialize COVID-19."
Trump revealed on Friday last week that he has tested positive for COVID-19 along with his wife, Melania Trump. He was soon admitted to the hospital over the fever and falling oxygen levels. After an improvement in health status, he was discharged from the hospital.
Trump arrived at the White House on Monday for an interview, wherein he removed the mask and asked Americans not to be afraid of coronavirus. He descended from his Marine One helicopter, removed the mask and waved for his followers, before making a statement that left people divided.
"Don't let it dominate you. Don't be afraid of it," Trump said in a video upon his return from the hospital. "I'm better, and maybe I'm immune - I don't know."
He later advised people to get out but be careful.
Shortly after his statement, America's top infectious disease expert, Fauci, was questioned about it.
Fauci replied by saying that about 40 to 45 percent of the infected people may remain symptomless.
"And then for those who have symptoms, the overwhelming majority are mild. But there are a group of individuals who fall into a certain subset or category, mainly the elderly and those with underlying conditions at any age, who can have a severe outcome," he said.
"And we know that severe outcome could be anything from just feeling really, really sick to requiring hospitalization, requiring intensive care, possibly ventilation and even death."
He further explained how he considers it to be a "serious situation" even though people may see others doing quite well. But the disease in itself is serious and people have to deal with it.
Fauci ended by saying that people should try to avoid infection.
"No matter who you are, how old you are, or what your underlying condition is, we should not trivialize it."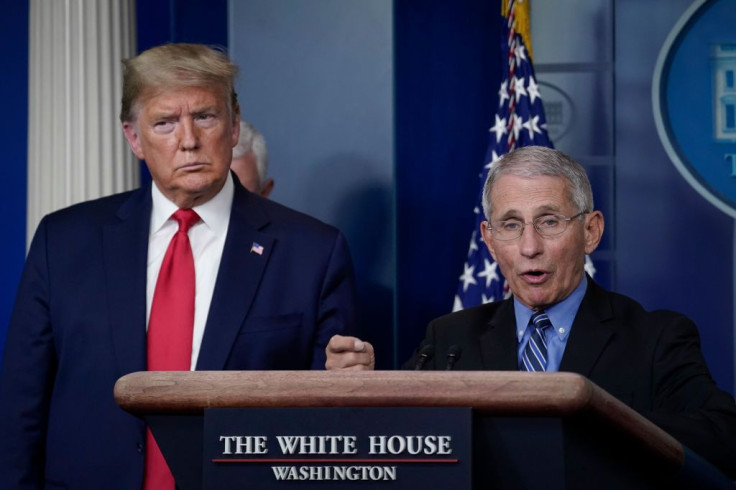 © 2023 Latin Times. All rights reserved. Do not reproduce without permission.