A drug-addled Egyptian man has been accused of murdering his disabled father by brutally slitting his throat before proceeding to live with the victim's corpse for days at the patriarch's home and subsequently disappearing to evade the authorities.
The 46-year-old victim's body was reportedly discovered lying in a pool of blood, with deep injuries in the neck, by the victim's sister and suspect's aunt after she paid a visit to her older brother. The victim has reportedly been living with his son after his wife died.
After committing the horrendous killing, the victim's son seemingly lived with his father's corpse for a couple of days before fleeing the residence, Gulf News reported.
"When I entered my brother's house, I found him lying in a pool of blood with deep injuries in the neck. I immediately reported the crime to police," the woman said.
The suspect reportedly beat, tortured, and murdered his father in anger, compelled by the patriarch's constant rejection of the suspect's drug addiction, speculated the victim's sister.
The authorities retrieved the disabled man's corpse drenched in blood with signs of torture all over his body and sent the remains to the coroner's office for an autopsy.
The suspect was later arrested and immediately confessed to killing his father. He also admitted to living in the home for two days with the victim's dead body.
"I grabbed a piece of a glass bottle and slaughtered my father. I lived with the corpse for two days," the son confessed.
The suspect will be detained for four days prior to being referred to public prosecution for further legal action.
In a similar but unrelated incident, an Indian man named Bapu Kadam, 30, has been accused of slashing the throat of his mother Praubai, 50, with a sickle after a heated confrontation erupted between them, Latin Times reported.
The incident reportedly happened in Majalgaon taluka of Beed district, Maharashtra, India on Sept. 1.
After slashing his mother's throat, Kadam fled their house and hanged himself from a tree on a farm in the nearby Malipargaon village.
"A heated argument reportedly broke out between the woman and her son and in a fit of rage, he allegedly took a sickle and slit her throat," R Raja, Superintendent of Police, said.
Praubai was rushed to a Majalgaon-based government hospital by neighbors where she received initial treatment. She was later moved to Beed Civil Hospital after her health condition started to deteriorate. The matriarch is currently being treated at the health facility in critical condition.
However, a detailed investigation revealed that Kadam was actually murdered by his younger brother Ganesh.
Ganesh, who witnessed the attack, confronted Kadam while their mother was being taken to the hospital. The confrontation eventually escalated and Ganesh strangled Kadam to death, carried his body to a nearby field, and hanged it from a tree to make it look like suicide.
Ganesh reportedly confessed to the crime after he was taken into custody for a detailed interrogation. Ganesh has been arrested and booked for murder.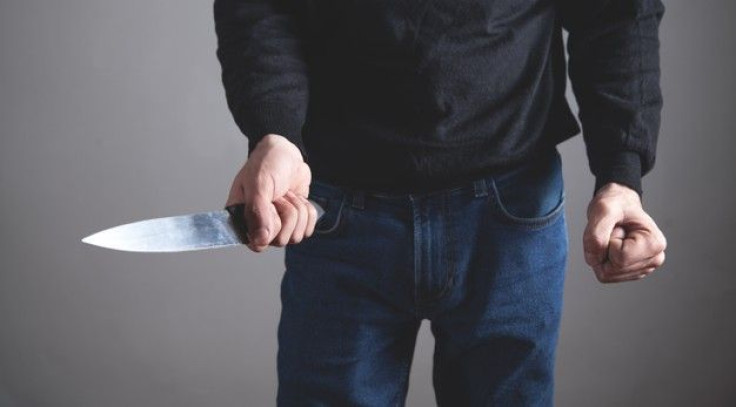 © 2023 Latin Times. All rights reserved. Do not reproduce without permission.