A popular star in the field of mixed martial arts has been arrested in Las Vegas on Friday, Sept. 24, after a possible incident of domestic battery led to him resisting arrest and tussling with law enforcement, as well as damaging police property.
Jon Jones, a 34-year-old UFC star fighter, was taken into custody after his fiancee Jessie Moses asked for a new hotel card from the lobby on late Friday. She told the staff that they had an argument and Jones got physical on her, pulling her hair but not hitting her in the body, according to MMA Fighting.
She was observed by the staff to be bleeding through a bump on her lips, with dried blood all over her lower face and clothing. Moses initially rebuffed the concerns, claiming that her lips were just dry before she teared up. However, one of her children proceeded to ask the staff if they could call the police.
Moses subsequently spoke to the cops and filed a voluntary statement. Jones and Moses have three kids together.
While Jones was being arrested, he got into a heated altercation with police officers as he claimed that he wanted to sue them for taking him into custody "on the biggest night of his life." He was in Las Vegas that weekend to get inducted into the UFC Hall of Fame for a 2013 fight, the New York Post reported.
He was reportedly visibly agitated and angry with the officers as he was arrested, trying to explain the situation between his fiancee and him as simply "tension between them" from an argument. In a fit of anger, he headbutted the front hood of a Las Vegas police vehicle, which left a dent as well as some chipping of the paint.
He was later released on an $8,000 bond.
Jones has a history of violent behavior and arrests. In 2012, he was arrested for a DUI after driving a Bentley through a telephone pole. He was also arrested in 2015 for hitting a pregnant woman in the arm with his car and then running away. Last year, he was booked for drunk driving and negligent firearms use.
On Tuesday night, he made a statement regarding the incident on Instagram, saying "I have way too much trauma to consume alcohol, my brain simply can't handle it anymore. I will leave alcohol in my past forever. Turn this nightmare into the best thing to ever happen in my life."
Officials from the UFC have yet to comment about the incident.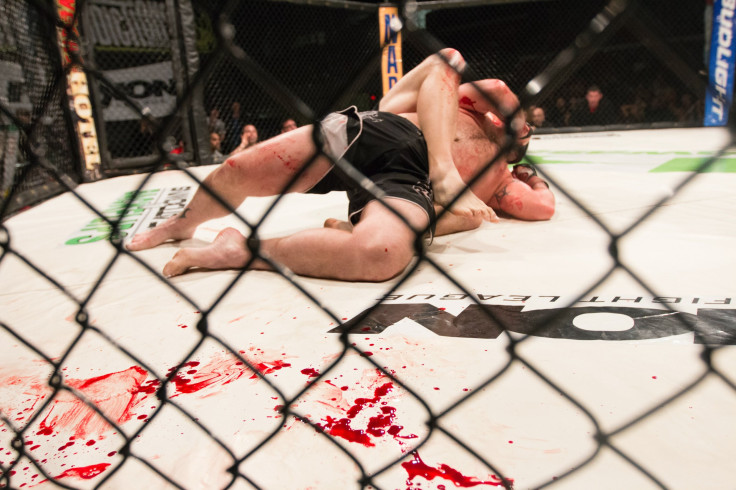 © 2023 Latin Times. All rights reserved. Do not reproduce without permission.