A sheik from Dubai with vast resources and power at his disposal has been ruled to pay more than $730 million in divorce settlements by a British court on Tuesday, Dec. 21, with many calling it the largest divorce settlement in British history.
Sheikh Mohammed bin Rashid al-Maktoum, who is also vice president and prime minister of the U.A.E., was ordered to pay his sixth wife Princess Haya Bint Al Hussein over $333 million in a lump sum, $16 million for his children's education, and a $385 bank guarantee to take care of his children's future–among other things, the New York Post reported.
Haya and al-Maktoum were known for their high-rolling lifestyle in which their funding and spending were considered practically "limitless." Among other things, the couple had a $400-million yacht as well as a retrofitted Boeing 747 that al-Maktoum insisted their two children use to travel, according to the Guardian.
"I remind myself that money was no object during the marriage," Judge Philip Moor said regarding the case.
Princess Haya originally fled from al-Maktoum in 2019 after he discovered an affair that she was having with her bodyguard. She had paid over $9 million to keep him from finding out, but it was unsuccessful.
Al-Maktoum subsequently sent her a poem he wrote entitled "You Lived; You Died," which was interpreted as a threat by Haya, causing her to flee with her two children, Jalila and Zayed. They are currently living in a mansion near Kensington Palace, which recently had a $120-million renovation.
Moor stated that one of the purposes of the large divorce settlement was to ensure the security of Haya and her children, citing a case that successfully proved that al-Maktoum abducted and mistreated two daughters of his from a previous marriage.
"Most importantly in this regard, and absolutely uniquely, the main threat they face is from [Al-Maktoum] himself, not from outside sources," the judge said.
The settlement is among the largest in British history, though nowhere close to the largest divorce settlement ever: Jeff Bezos' divorce with MacKenzie Scott cost him over $35 billion in stock and assets, which made her the third richest woman in the world at the time, according to the New York Post.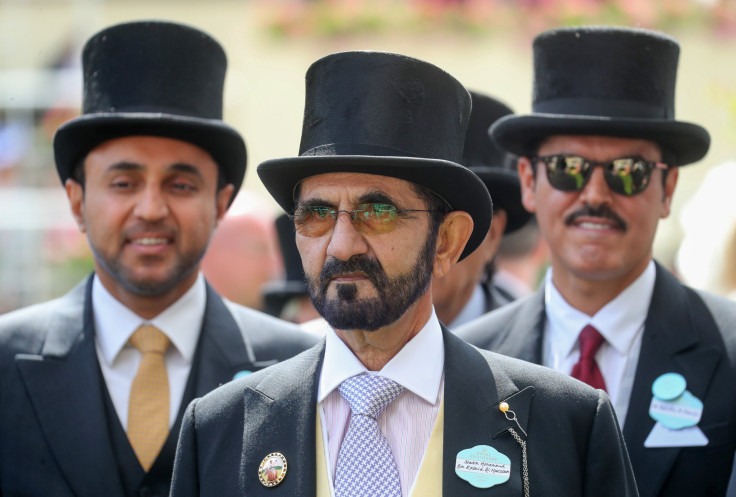 © 2023 Latin Times. All rights reserved. Do not reproduce without permission.